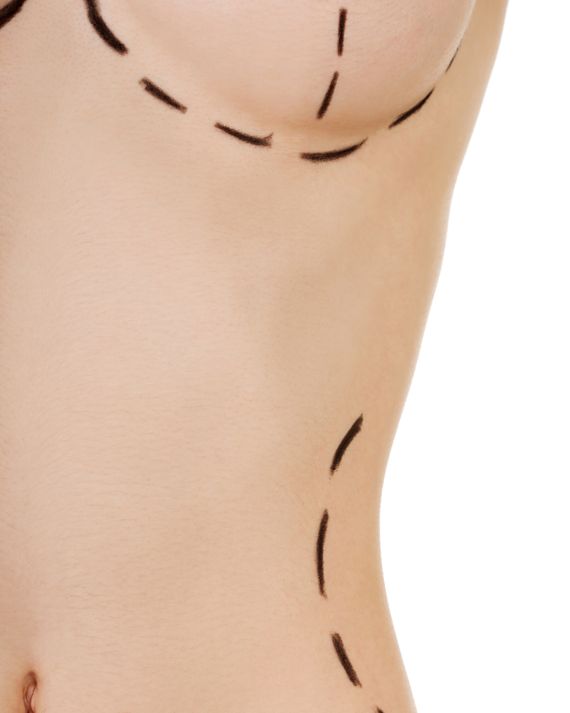 Photo: Getty Images/EyeEm
Over the past few years, our culture has started to rethink its narratives around the celebrities who dominated headlines in the aughts. Many were maligned and humiliated by toxic paparazzi and news cycles that shamed them for their weight, behavior, and appearance. Women like Britney Spears, Jessica Simpson, and Sharon Stone have recently shared their stories about the cruelty and harassment they suffered at the hands of the industry. Inspired by other actresses who have candidly spoken out about unreal beauty standards and a male-dominated Hollywood, Mena Suvari, the star of films such as American Pie and American Beauty, has written a memoir, The Great Peace, about her own time in the business.
In this exclusive excerpt for the Cut, Suvari recounts her decision to get breast implants in 2007 — one that was spurred by low self-esteem, Hollywood's impossibly high beauty standards, and a troubled relationship with her then-fiancé.
Audio excerpted courtesy of Hatchette Books, an imprint of Hachette Book Group, Inc. from A Great Peace: A Memoir by Mena Suvari, read by the author.
One problem among the many that went untended: I didn't listen to my instincts. Rather than pay attention to all the inner alarms going off, I told myself that life wasn't perfect and neither were relationships. Which explains why, despite my hesitations, Simone and I were soon living in my new loft, planning an Italian wedding for the following summer.
I did everything I could to ensure life was under control and aligned with the fairytale images I had in my mind. To that end, I began working out obsessively. Even though Simone had never mentioned any issues with the way I looked, I told myself that I was hitting the gym to keep him happy and embody this idea of what I believed I needed to be. I began lying out in the sun as much as I could, trying to tan. And then I decided to get breast implants. I convinced myself that would make me feel better about myself.
I called my agent and asked for his opinion and help in finding the right doctor to perform the operation. He was my go-to whether I wanted to change my hair color or get a tattoo. I was always concerned about losing work (translation: my appeal) if I changed something about myself. I even told my mother and a few girlfriends.
I wish someone had said something like, "Don't change one damn thing about yourself. It's not natural or healthy. You're perfect. If you aren't happy, change the people around you and the way you live your life. But you are perfect the way you are."
Instead, I was connected to another one of my agent's clients, who had researched the same operation. I was surprised. The actress and I had crossed paths over the years. What is it about beautiful women who get into Hollywood and inevitably begin to think they aren't beautiful enough? Or something-else enough?
In any event, she was wonderful and supportive. I went to her surgeon for a consultation. In the waiting room, I was nervous and on high alert lest anyone recognize me or even seem to. I wanted to keep this a private matter. The doctor was lovely as we talked in her consultation room. She examined me with sensitivity and we had a matter-of-fact discussion afterward. My breasts were asymmetrical, the right one slightly smaller than the left, which, she said, had more breast tissue. The right one sat a bit higher. Was I aware? Yes, I responded, that was something that I had noticed once many years before and never let go, as if it were proof of my imperfection.
I felt similarly about the size of my breasts. They were little, 32B, and as cliché as it sounded, I admitted I didn't feel womanly enough.
And the antidote? I was given a large binder of porn magazine tear sheets showing women of all breast sizes. The doctor told me to look through the pictures and pick out and notate everything that I liked.
"It will give me the best idea of what you're looking for," she said, and then added, "you can also shape or re-shape the size of your areoles."
"Oh," I said, as if this were a pleasant bonus.
"Whatever you want," she said.
"It's important for me to stay looking natural," I said. "As natural as possible."
"I understand." She stepped back and studied me thoughtfully the way a stylist or photographer might. "I want to bring you up to a full B size, 34B."
"Really?"
"You'll look proportioned," she said.
I relaxed. I was grateful to hear this surgeon identify my problem much the way another doctor might have identified an illness and prescribed a remedy. I had been out of proportion. That was the problem—one of many, but a problem nonetheless. Now that was going to be fixed. I was going to be proportioned. Life would be better.
I had gone through something like this before. When I left Robert, I filled the tiny gaps between my front teeth, a tiny imperfection that people recommended I "do something about." I also addressed my lifelong near-sightedness with laser eye surgery. I cried all morning before that surgery, fearing I would never be the same. I could never wear cool glasses again. Actually, though, my eyesight did improve, and the sentiment behind my tears was correct. I saw these things, the gaps and my eyesight, as flaws, little defects that needed to be corrected in order for me to be better.
But better compared to what?
Closer to perfect according to what model of perfection?
Robert was never a fan of fixing the gaps in my teeth. "They give you character," he said. "They contribute to what makes you you."
However, after I left him, I wanted to feel I was in control of my life and how to live it. I was full of resistance and rebellion and self-loathing. Even though therapy, talk shows, self-help articles, and books had taught me, and indeed convinced me, that self-acceptance, confidence, and whatever else one sought to feel good about themselves had to come from within rather than from plastic surgery, cosmetic procedures, or expensive purchases, I fell victim to the clichés.
I had fixed my teeth, fixed my eyes, and now, four and a half years after leaving Robert and three relationships later, I was fixing my breasts.
The more I looked elsewhere for answers, the further away I got from the only true solution.
"I need to do this," I tried to convincingly tell my girlfriends. "I'll be able to wear dresses and fill in the areas that I never could."
On the morning of my surgery, I recalled a photoshoot I did years earlier for a major women's health and beauty magazine that wanted me on their cover. For the actual cover photos, I wore white jeans with a fitted, bejeweled top. It was a fun look, and I felt pretty. Then, all of a sudden, the mood on the set changed. After the photographer and the magazine's art director huddled in the corner, I was handed a pair of flesh-colored plastic slabs. At first, I was confused. I didn't know what those things were. They had come without explanation. Then I realized they wanted me to put them in my top. They made me huge, much bigger than my authentic body.
Excerpted from THE GREAT PEACE: A Memoir by Mena Suvari. Copyright © 2021. Available from Hachette Books, an imprint of Hachette Book Group, Inc.