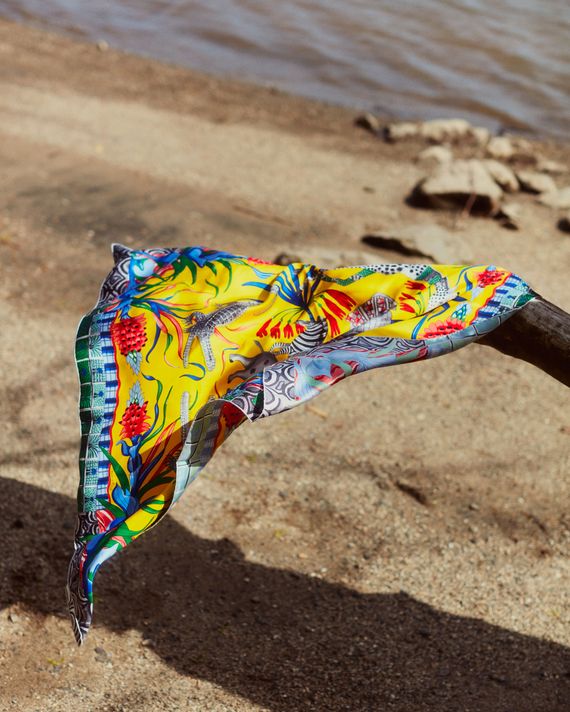 "Why is everyone wearing babushkas right now?" a friend asked me recently. We were walking around the city and had just spotted a young woman wearing a scarf around her head in the style of Strega Nona. "Isn't this supposed to be 'hot girl summer?'"
Had I had my wits about me, I would have taken the time to respond: "Why do they have to be mutually exclusive, huh?" Who says a scarf can't be hot? Thelma and Louise had a pretty hot girl summer, no? The beauty of a scarf is its versatility: You can wear it as a hat or an anklet. You can use it as a shoulder strap for your bag. You can even tie a bunch of scarves together and use them as a rope to climb into your apartment when you inevitably forget your keys, or maybe lasso someone you want to talk to at a club. There are a million different ways to transform a small square of silk, which is what makes them so magical. And if you spend $400-something dollars on this luxury Hermès one (above), you'll want to make the most of it.
Every product is independently selected by our editors. Things you buy through our links may earn us a commission.