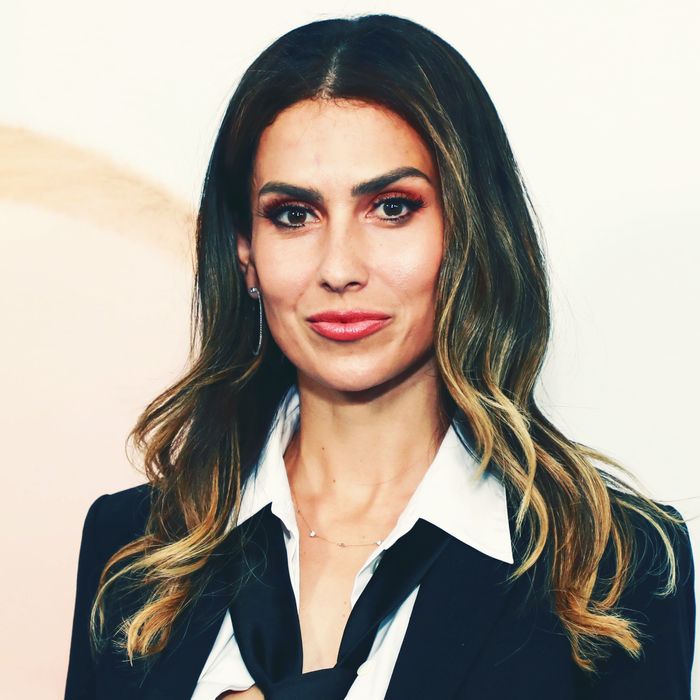 Hillary, please.
Photo: Jason Mendez/WireImage
Privileged women sure are having a week! First, in a new podcast interview with The Cutting Room Floor, Man Repeller founder Leandra Medine revealed a confounding history in which she said she grew up "feeling like [she] was on the brink of being homeless" while also saying she "actually grew up rich." Now, Hilaria Baldwin would like to join the chat as well. Thursday night, Baldwin took to Instagram to once again discuss her culture, something that came into question late last year when it appeared she might be faking her Spanish accent.
In her post, Baldwin says spending time with her family recently sparked their own discussions about their family's background. "We talked about how we grew up, our languages, our cultures," the latter of which she called both "multi" and "very valid." She said they also talked about "people who want to deny others their right to belong," likely alluding to the backlash she faced when people learned she was born in Boston, not in Majorca, Spain, as bios on her IMDb and speaker agency's site previously stated. "When you are multi, it can feel hard to belong," she wrote. "You are constantly going back and forth, trying to be more this or more that. You feel you have to explain why you are the way you are, trying to fit into a world of labels when there might not be one that perfectly defines you."
To be clear, Baldwin, in her own words, is white. Her parents do live in Majorca but lived in Massachusetts before moving to Spain in 2011. While Baldwin is fluent in Spanish, her native language is English, contrary to what was previously implied in interviews. So people were understandably confused by her fluctuating accent in television appearances over the years, including one in which she appeared to forget the word cucumber. "We all get to curate our individual expressions of our cultures, languages, who we love, what we believe in, how we dress, present ourselves," she said. "This is the right that each person should have."
However, Baldwin's nearly 400-word post brushes over what many took issue with: the fact that it took her so long to correct misconceptions about her background, leading people to incorrectly label her as Latina and assume she was of Spanish descent. Whether her obscured background was intentional or not, she had years of opportunities to clarify these misconceptions and apparently chose not to. For her part, Baldwin told the New York Times that she has always been "very clear" about her background despite these discrepancies. She said she didn't correct two cover stories from ¡Hola! magazine, which incorrectly said she was a native Spanish speaker, because she claims she didn't read them. She attributed her confusion over the English word for "cucumber" to a nervous "brain fart."
"What I had to learn through a very painful experience is that many people relate," she wrote on Instagram, further emphasizing that "culture, languages, sexual orientations, religions, political beliefs are ALLOWED TO BE FLUID." Which I guess is her explanation for why, until she was at least 25, she was known as Hillary.