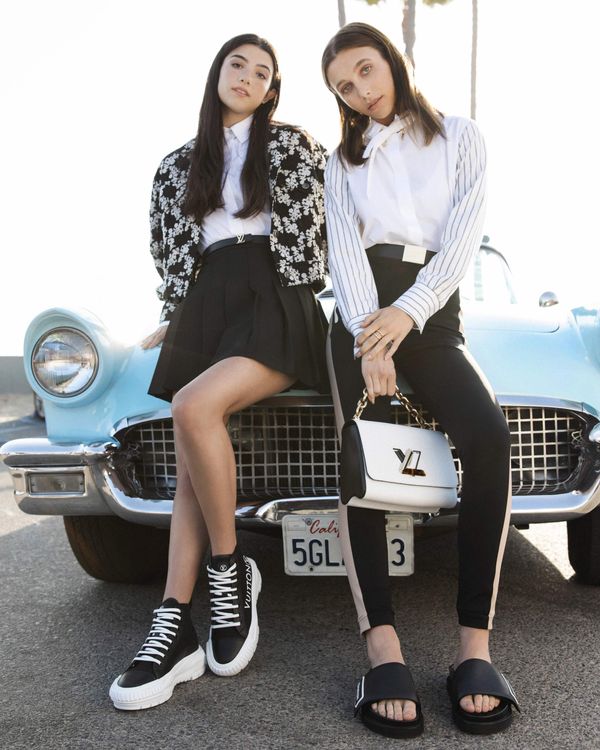 Photo: Courtesy of Louis Vuitton
What did you wear when you were a teen? As the child of a Maxxinista, I simply wore whatever affordable things my mom would buy for me. But for "reigning queen of TikTok" Charli D'Amelio and YouTube star Emma Chamberlain, it's head-to-toe Louis Vuitton. The French brand teamed up with the social media teens in a sunny and carefree campaign for its new footwear styles from the pre-fall 2021 collection.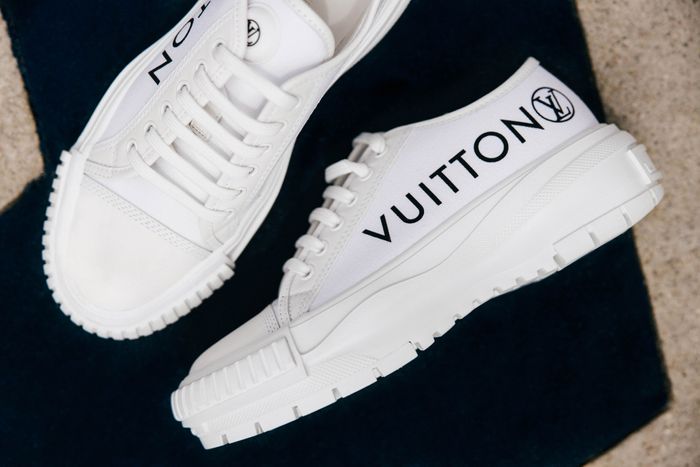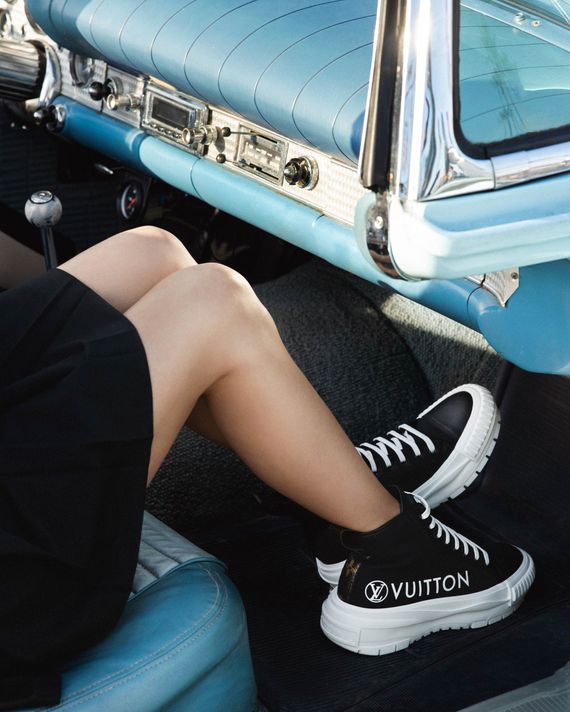 Designed by Nicolas Ghesquière, the new LV Squad sneakers and the LV Sunset slides are easy to wear. The sneakers have oversize white rubber soles and come in a black high-top or a black, pink, or white low-top. Another design in white canvas and leather has colorful rubber tags — Louis Vuitton's new signature — to match the sneaker's blue, green or pink laces. The slides are in tune with the collection's punchy colors and are available in violet, green, and blue, as well as staples black and white. With an anatomical footbed and padded Velcro strap, it's supposed to be a go-to comfy shoe for the summer.
Considering Chamberlain and D'Amelio collectively have well over 100 million followers on their social media platforms, the shoes will probably sell quickly to all the other stylish and rich teens out there. The LV Squad and Sunset are available online here and in all Louis Vuitton stores worldwide.