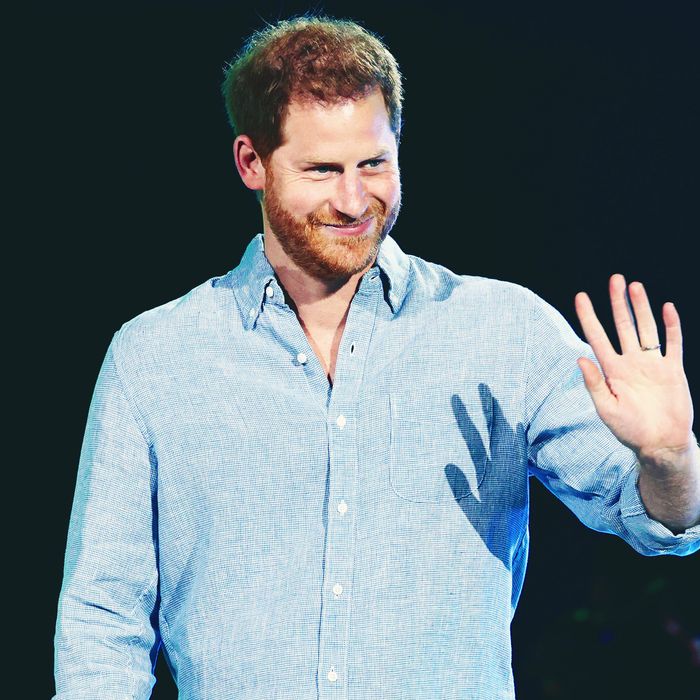 Prince Harry, author.
Photo: Global Citizen/Shutterstock
Start-up bro, podcaster, producer, obscure commissioner, and now author: Prince Harry can add "book deal" to the long list of distinctions on his increasingly amorphous CV. Penguin Random House announced on Monday that it would publish his memoir in late 2022. It also served up a little teaser quote from the Duke of Sussex himself, who promises: "I'm writing this not as the prince I was born but as the man I have become." Scintillating, given how candid Harry has been since stepping back from his royal duties last year and the book's reported scope.
According to a statement from the publisher, Harry's memoir will cover his "lifetime in the public eye from childhood to the present day," in an "honest and captivating personal portrait." And maybe his tone in recent interviews offers some idea of what readers can expect: In May, Harry described royal life as "a mix between The Truman Show and living in a zoo" — a comparison that reportedly left the royal family livid, particularly because it came on the heels of a bombshell sit-down with Oprah. During that segment, Meghan Markle recalled feeling suicidal over the abuse she faced from the British press, and said her in-laws did nothing to help — despite their awareness of the situation. She also said they raised "concerns … about how dark [Archie's] skin might be when he's born," which Harry confirmed. Prince William retorted that the Windsors are "not a racist family" and subsequently accused his brother of being fame-obsessed, at least according to palace sources.
Meanwhile, Harry has continued to speak publicly about the period of his life that culminated in his normie rebrand, emphasizing in his new docuseries with Oprah: "I won't be bullied into silence." And now he is writing a book, or, more specifically, "a firsthand account of [his] life that's accurate and wholly truthful." Buckle up!