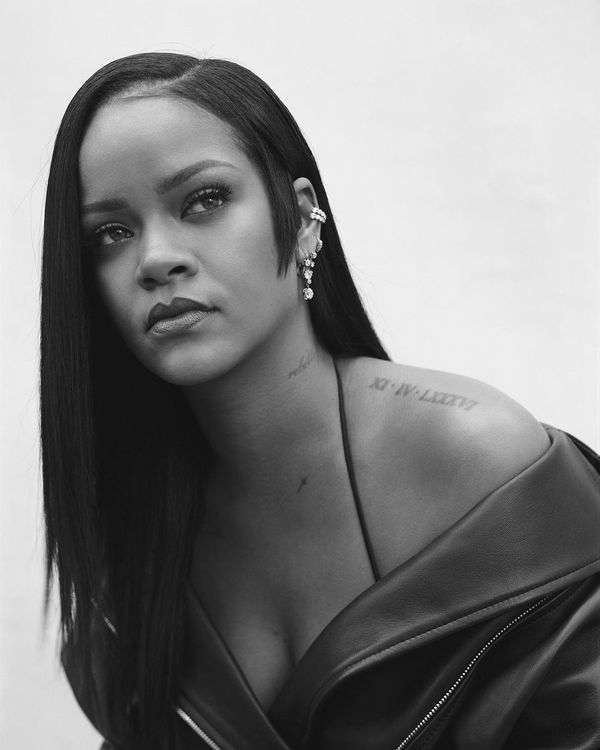 Photo: @badgirlriri/Instagram
Surprise, surprise! Rihanna has something new coming soon and it's still not music. The beauty mogul is expanding her empire into fragrance.
She announced the perfume all over her social-media accounts this morning: "#FENTYPARFUM COMING SOON👀." We don't know if soon is tomorrow or a month from now, but we know we'll be ready for the drop. It's especially exciting that she is entering into the fragrance industry, given the lack of Black perfumers.
The singer is notorious for smelling delightful, reportedly "like heaven." Her go-to secret (but not so secret) perfume is Killan's Love, Don't Be Shy, a warm floral fragrance. The sweet perfume is an aroma that follows you wherever you go, so it's no wonder everyone raves about how good she smells. So while we know she's a fan of floral and blossoming scents, we have many questions about what the new Fenty perfume will smell like. Will it be the ultimate cover-up for blunt smoke with woody notes, or a tropical aroma paying homage to her Bajan roots? If we had to guess, it probably is going to just smell like heaven.
As someone who was a faithful Reb'l Fleuer by Rihanna perfume wearer in high school, I am ecstatic to experience an elevated and more luxurious fragrance from Rihanna. Whatever it is, we're sure A$AP Rocky has been smelling it a lot recently — and if he likes being cuddled up with it, then so do we.