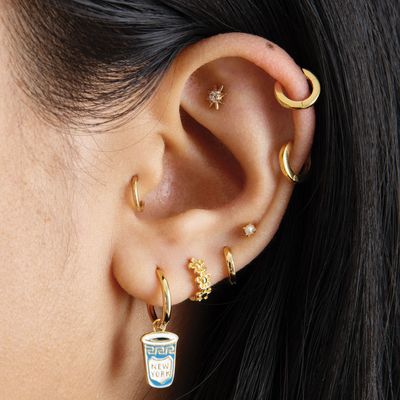 New York, New York! The city that never stops making merch.
This week, the Soho-based jewelry store and piercing parlor Studs dropped "Studs Loves New York," a collection of earrings inspired by beloved neighborhood haunts and foods like Spicy Village dumplings, Fanelli's martinis, and Russ & Daughters bagels — even the city's rats. It follows in the footsteps of institutions like New Top on Canal Street, and was designed in collaboration with indie jewelry brand Garbage NY.
Lisa Bubbers, co-founder and CMO of Studs, describes the collection as being a "love letter" to the company's hometown, and "all of the amazing food, cocktails, late nights, eccentricities, small businesses and people that make New York unique." Studs reopened its stores in September 2020, during the height of the pandemic, and persisted with so many others despite the challenges. "Our community stuck by us, and we want to celebrate the resilience and renaissance of New York, while also giving back to those that helped our city prevail," Bubbers added.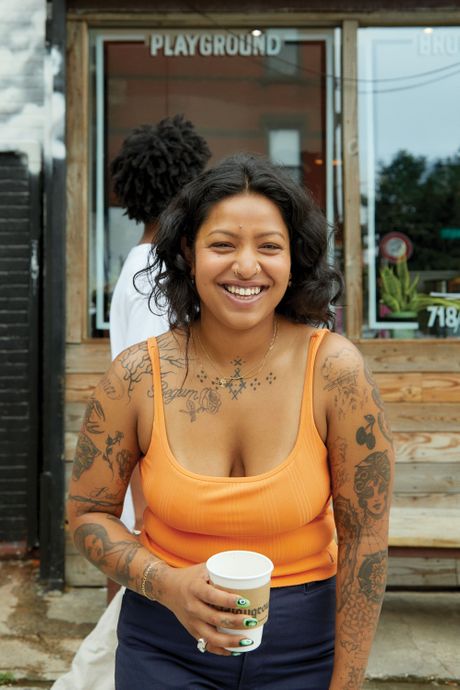 In conjunction with the launch of the Studs Loves New York collection, the company has committed to making a $15,000 donation to Send Chinatown Love, an organization that has been heavily involved in small business relief and helping the city get back on its feet after the events of the last year.
Starting July 21st, you can find the collection on the Stud's website, or at the Studs Piercing Truck during the weekend of July 23 - 25. Below, mix and match to create a very Zizmorcore "ear-scape."