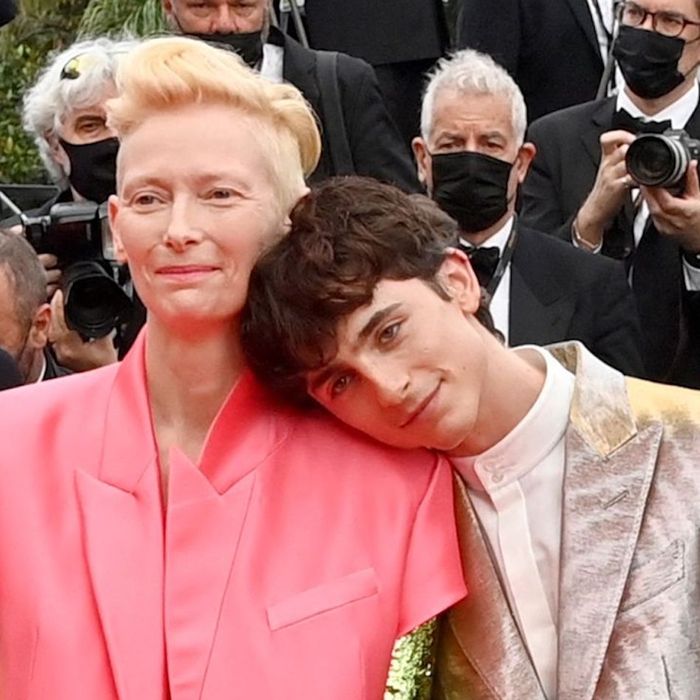 Tilda Swinton and Tilda Swinton
Photo: JOHN MACDOUGALL/AFP via Getty Images
Hi, yes, hello, do you recognize this man? Do you know him, this silvery wind chime of a lad, most recently spotted on the red carpet at the Cannes Film Festival looking like a futuristic Bob Dylan? Hmm?
Pfft, obviously that is the actor Timothée Chalamet, you are possibly scoffing. Most famous for the film Call Me by Your Name but also for his work as child rapper Lil' Timmy Tim. Listen, I see where you're coming from there, but Tilda Swinton has other ideas. During a standing ovation for Wes Anderson's The French Dispatch — in which both actors star — at Cannes on Monday, Swinton deftly stuck her seat-marker sign to Chalamet's back as they embraced, then turned him to face the cameras. For those of you wondering, you can call him by her name.
Once upon a time, this very website asked if Chalamet could maybe, possibly, one day fill Swinton-sized shoes on the red carpet. For my money, this is the closest he's come yet.