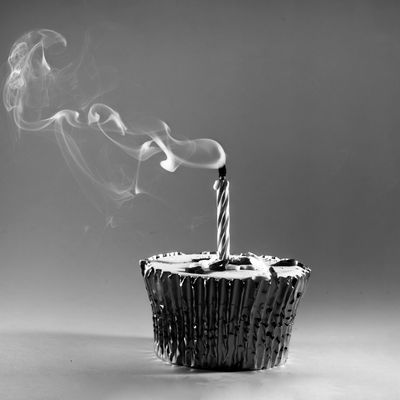 Photo: mikroman6/Getty Images
According to a new report from the Centers for Disease Control and Prevention, U.S. life expectancy has fallen by 1.5 years, from 78.8 years in 2019 to 77.3 years in 2020. The drop, which is the biggest single-year decline the U.S. has seen since World War II, was even more significant among communities of color. Black Americans' life expectancy fell 2.9 years, and Latinx Americans' dropped by three years, each more than double the decrease among white Americans.
Experts say the pandemic is in great part responsible for the decline. "I myself had never seen a change this big except in the history books," Elizabeth Arias, a demographer at the CDC and the lead author of the new report, told The Wall Street Journal. According to the CDC report, nearly 74 percent of last year's overall decrease in life expectancy was because of COVID-19. It was even more devastating among Latinx Americans, contributing to 90 percent of the Hispanic community's drop in life expectancy.
In 2020, the coronavirus was the third leading cause of death, having killed over 606,000 people in the U.S. to date, and experts are still unsure of the full toll the pandemic will have on our lives in the long term. On top of the virus itself, pandemic precautions have led to delayed or skipped medical treatments as well as increased isolation and stress. "That has led to intermediate and longer-term effects we will have to deal with for years to come," Donald M. Lloyd-Jones, president of the American Heart Association and department of medicine chair at Northwestern University's Feinberg School of Medicine, told the Journal.
Life expectancy in the U.S. had been on a steady rise in recent years, as the New York Times reports. Though the opioid epidemic caused a record number of deaths in 2014, that rate had started to flatten in 2018 and 2019. However, last year's pandemic, coupled with drug-related deaths, led to the country's biggest drop in life expectancy in nearly 80 years.
While the numbers are staggering, some experts aren't as surprised by the recent report. Anne Case, a Princeton economist, told BuzzFeed News that the drop in life expectancy was "horrific but sadly not unexpected." Case added, "There are reasons to hope that there will be some bounce back in life expectancy in 2021. But the extent to which that happens will depend on reaching communities that have been resistant to vaccines."