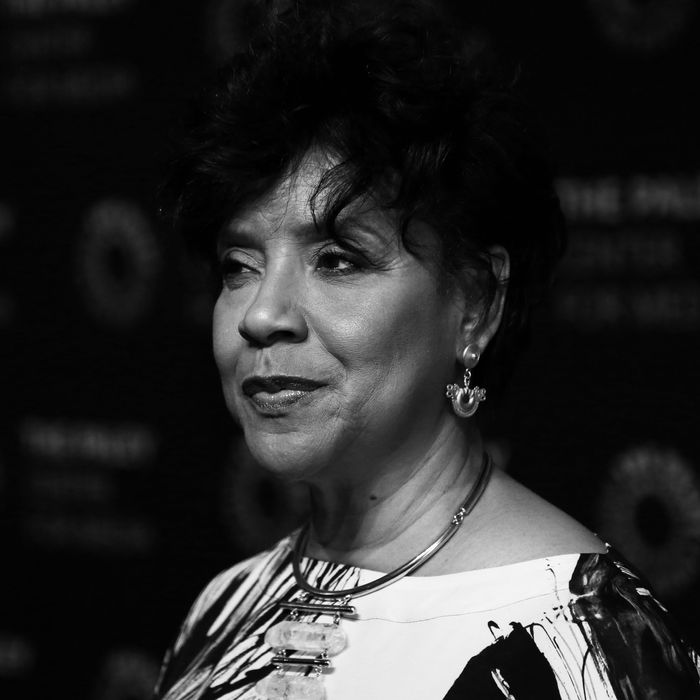 Photo: Paul Archuleta/Getty Images
Last month, Bill Cosby was released from prison after the Pennsylvania Supreme Court overturned his 2018 sexual-assault conviction, citing a prosecutorial error. The overwhelming response was one of shock and dismay: Over the past few decades, Cosby has been accused of drugging and assaulting dozens of women. Among those celebrating his release, though, was the actress Phylicia Rashad, who played Clair Huxtable on The Cosby Show. In response to the news, Rashad tweeted: "FINALLY!!!! A terrible wrong is being righted - a miscarriage of justice is corrected!"
Her tweet was met with outrage, with many pointing out that her blatant disregard for survivors was especially galling given that she had recently been named a dean of the College of Fine Arts at Howard University. Yet for those with experience with historically Black colleges and universities, and how those institutions treat survivors of sexual assault, nothing about the incident came as a shock.
"I wasn't surprised," said Marie Thomas, a 2019 Spelman College alumna. "Rashad and Cosby represent an all too popular dynamic I've witnessed at my HBCU. A relationship dynamic that means prioritizing Black men over everyone, especially yourself."
HBCUs have a history of neglecting survivors, who have been fighting for decades to be seen, heard, and respected by the institutions they call home. Delaney Vandergrift, the former SGA president at North Carolina A&T, recalls telling university officials in 2018 that sexual violence was an issue on campus, and that women did not feel safe. "I was met with pushback, and honestly, dismissal," she says.
Because of HBCU's unequal funding, poorly managed Title IX offices, and old-guard administrations that refuse to address anti-Black misogyny and homophobia on campus, survivors of all identities are still often failed by schools that refuse to adequately support them. In 2017, six women sued Howard University, claiming the school had failed to promptly respond to their reports of sexual assault, allowing an assailant to rape on campus again. (The suit was settled last spring.)
Survivors at HBCUs also face the added toll of protecting their schools and assailants from retribution in a world dominated by anti-Black state violence. "We don't want another Black person expelled, bashed publicly, incarcerated, etc. We don't want our institutions to get negative attention — we want to keep this image of Black excellence," says Venkayla Haynes, a survivor, community organizer, and advocate for survivors at HBCUs.
And when it comes to Bill Cosby, things become even more complicated. Cosby's '90s sitcom A Different World, which followed characters at a fictional historically Black college, is widely credited as a major driving force in the resurgence of HBCU attendance in the '90s and '00s. Since the '90s, Cosby has joined various HBCU boards and donated millions of dollars to HBCUs across the country. Cosby and Rashad are both major donors to Black causes, so organizations that do call out bad behavior run the risk of forfeiting much-needed funding.
Following Rashad's tweet, Howard University distanced itself in a statement, writing: "Personal positions of University leadership do not reflect Howard University's policies. We will continue to advocate for survivors fully and support their right to be heard." Rashad herself also attempted to walk back her initial tweet, writing: "I fully support survivors of sexual assault coming forward. My post was in no way intended to be insensitive to their truth. Personally, I know from friends and family that such abuse has lifelong residual effects. My heartfelt wish is for healing." She subsequently issued an apology to the Howard University community.
However, Rashad did not go so far as to resign, as many called on her to do. And as Dr. Yaba Blay, a professor and activist, wrote on Instagram: "If you think Howard University will fire Phylicia Rashad after she publicly celebrated the release of an admitted rapist, you have never attended an HBCU or worked at one… trust me — her name means more to them than the safety of Black women."
While Rashad's celebration of Cosby may seem like a one-off, the reality is that she's a reflection of the old guard of Black elites who benefit from keeping systems of harm alive for the sake of legacy and reputation. "It's a constant reminder of how this system works when it comes to the rich and powerful," says Haynes. "Many abusers are doing just fine. Survivors are never prioritized — we are scrutinized far more than those who have caused us harm. This is why survivors don't come forward. This is rape culture."