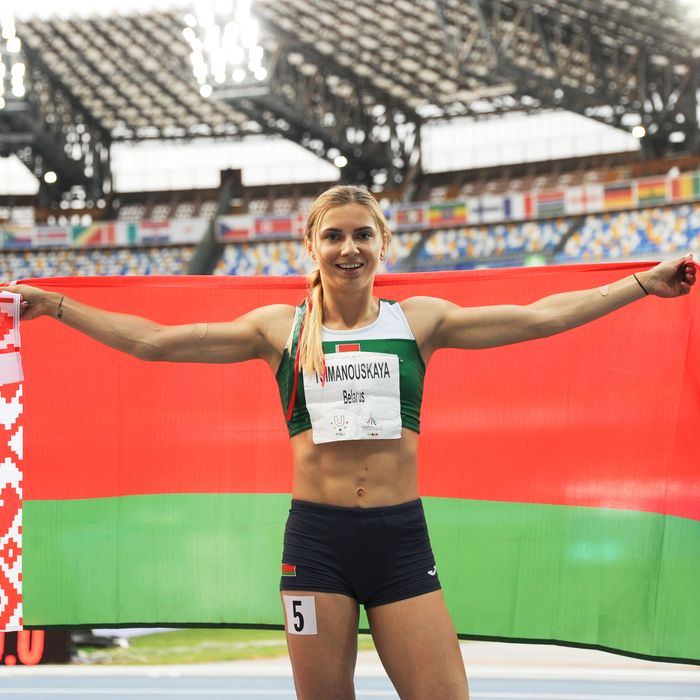 Krystsina Tsimanouskaya
Photo: 2019 Ivan Romano/Getty Images
Poland has offered asylum to a Belarusian sprinter after she refused to board an involuntary flight out of Tokyo on Monday. Krystsina Tsimanouskaya, 24, says her team's head coach showed up in her room on Sunday with "an order from above to remove [her]," despite the fact that Tsimanouskaya was — at the time — still scheduled to compete this week.
"At 5 (pm) they came my room and told me to pack and they took me to the airport," she told Reuters via telegram, adding: "I will not return to Belarus."
Belarus athletics head coach, Yuri Moiseevich, told state TV that Tsimanouskaya was withdrawn over her "emotional, psychological state," but according to the BBC, Tsimanouskaya believes officials targeted her over a video she recently posted to Instagram. The runner complained "about the negligence of our coaches" after they entered her into Thursday's 400m relay on short notice, a post that reportedly earned her criticism by state media, making her fearful to go back to Belarus. Since President Alexander Lukashenko's contested reelection last year, the government has gone after athletes who have protested his nearly three-decade term, subjecting many demonstrators to physical abuse and steep legal fines.
The Belarusian Sport Solidarity Foundation — formed specifically to support athletes being penalized and harassed by the state — told Reuters that Poland was the first country to reply to its asylum plea for Tsimanouskaya, who refused to board her flight to Minsk on Monday and instead sought out airport police. She has since reported to Japan's Polish embassy, and is scheduled to leave for Warsaw on August 4, on a humanitarian visa. Poland's Deputy Foreign Affairs minister Marcin Przydacz said in a tweet that "she will be free to pursue her sporting career in Poland if she so chooses."