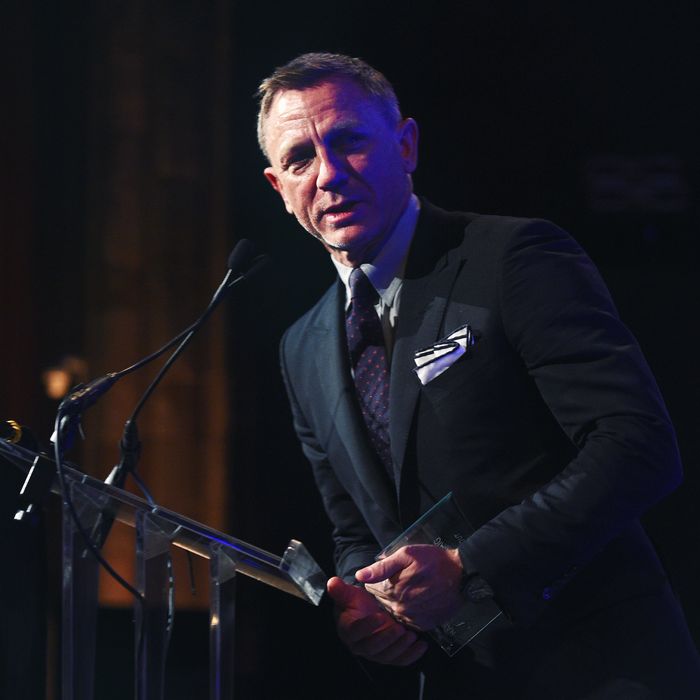 Photo: Kevin Mazur/Getty Images
Daniel Craig is committed to narrowing the wealth gap. Not really, but also sort of. This week, the No Time to Die star told Candis Magazine that he no, does not plan to leave an inheritance to his children, calling the concept of inheritance as a whole "quite distasteful." In British, this is considered the most scathing insult one could possibly utter. Critiquing the perpetuation of generational wealth and doing it like he just walked off the set of The Crown? Superb.
Craig went on to cite an adage, which I have personally never heard, that goes, "If you die a rich person, you've failed." He referenced Andrew Carnegie (not exactly the pinnacle of ethics, but no matter), who donated hundreds of millions of dollars to various charities just before he died. Well, this is starting to get a little off the rails, but back to the real matter: denying inheritance to his children. Craig said he plans to "get rid of it or give it away before [I] go."
In that spirit, here are a few ideas for where he might funnel his abundant funds at some point before dying:
• Padding out the knitwear budget for the next seven Knives Out movies.
• Paying whoever tweets his "Ladies and gentlemen, the Weeknd" post every Friday to stop doing so.
• Investing in monthly séances to remove the curse from his last Bond movie.
• Pledging $10,000 to anyone who casts another Bond girl (or, shall we say, lady) over the age of 30.
• Paying Rachel Weisz to run us over already.