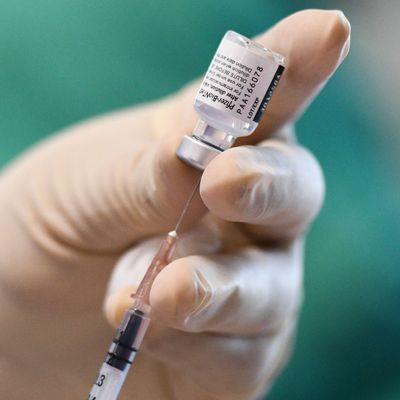 Photo: Vichan Poti/Pacific Press/LightRocket via Getty Images
The Food and Drug Administration on Thursday approved third doses of the Pfizer and Moderna vaccines for individuals with weakened immune systems.
This new authorization comes as the country is seeing a surge of new cases as a result of the Delta variant. Immunocompromised individuals often have an inadequate immune response after two doses of the vaccine, putting them at higher risk with the Delta variant, which is a more contagious and aggressive strain. Right now, the updated approval specifically applies to those who have received solid organ transplants or those who have preexisting conditions that leave them equally immunocompromised.
In recent months, there has been increasing discussion regarding whether booster shots may be necessary for everyone; according to an internal CDC report, over 1.1 million Americans have already received unauthorized third vaccine doses. On Thursday, acting FDA Commissioner Janet Woodstock said that vaccinated individuals without preexisting conditions are still heavily protected with two doses of either the Pfizer or Moderna vaccines. "As we've previously stated, other individuals who are fully vaccinated are adequately protected and do not need an additional dose of COVID-19 vaccine at this time," she said in a statement, adding that: "The FDA is actively engaged in a science-based, rigorous process with our federal partners to consider whether an additional dose may be needed in the future."
For those who qualify, the third dose should be administered at least 28 days following their second dose, and only given to those 18 years and older. The FDA additionally advised those at risk for serious COVID infections to follow "physical precautions," like masking and social distancing, to avoid infection, and for people regularly interacting with at-risk individuals to get vaccinated if they haven't already.