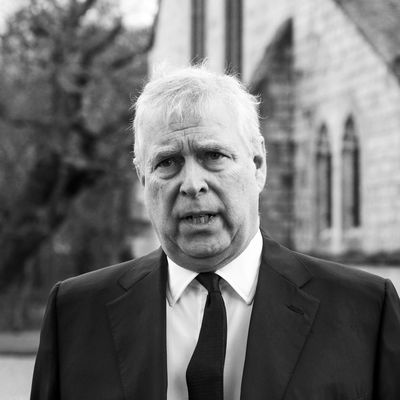 Prince Andrew, Duke of York, has been accused of raping and sexually assaulting a minor.
Photo: Steve Parsons - WPA Pool/Getty Images
On Monday, Virginia Giuffre filed a lawsuit against Prince Andrew alleging that the Duke of York had raped and sexually abused her when she was 17, as reported by the New York Times. Giuffre, 38, has been one of Jeffrey Epstein's most prominent accusers, having said in previous court documents that he had forced her to have sex with Prince Andrew multiple times when she was a teenager. Andrew, the second-born son of Queen Elizabeth II, has previously denied Giuffre's allegations, saying he has "no recollection" of meeting her.
In her lawsuit, Giuffre alleges that Andrew sexually abused her in New York City, where the suit was filed. She also says he raped her at the London home of Ghislaine Maxwell, an alleged accomplice of Epstein, after Maxwell and Epstein had forced her to have sex with the prince. The suit claims the prince knew that Giuffre was underage and that she was a victim of sex trafficking at the hands of Epstein and Maxwell. "Prince Andrew committed sexual assault and battery upon Plaintiff when she was 17 years old," the lawsuit states, per CNN. "As such, Prince Andrew is responsible for battery and intentional infliction of emotional distress pursuant to New York common law. The damage to Plaintiff has been severe and lasting."
The lawsuit also includes a photograph of Andrew with his arm around Giuffre's waist. She says the photo was taken at Maxwell's London home in 2001; Maxwell is also pictured. Andrew has previously alleged that the photo was doctored. The prince has also refuted Giuffre's previous accounts of their interactions, including one in which she says the prince was "profusely sweating" when the two were dancing in a London nightclub. Andrew claims he didn't sweat because of an unconfirmed medical condition.
Andrew is one of the many high-profile men who had a relationship with Epstein. Former presidents Bill Clinton and Donald Trump as well as billionaire Bill Gates were also among Epstein's social circle. Although Andrew previously pledged to help with the investigation into Epstein and Maxwell, prosecutors say he has yet to offer any aid. "To date, Prince Andrew has provided zero cooperation," Geoffrey S. Berman, a Manhattan federal prosecutor, previously told the Times. In March 2020, Berman said the prince had "completely shut the door on voluntary cooperation." Andrew's lawyers claim he has offered to aid in the investigation "on at least three occasions."
Even though in 2019, following Andrew's widely criticized BBC interview, Buckingham Palace announced the prince would be stepping down from his public duties, the palace has continued to protect him, having previously told CNN, "It is emphatically denied that the Duke of York had any form of sexual contact or relationship with Virginia Roberts. Any claim to the contrary is false and without foundation." Neither the palace nor a lawyer for Andrew has responded to Giuffre's new lawsuit.