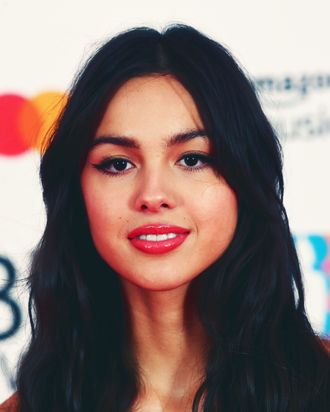 Photo: Dave J Hogan/Getty Images
Unboxing Olivia Rodrigo's Sour merch has been pretty brutal for some of her fans. People who placed orders back when her album dropped in May are finally receiving them, and on top of the delays, it seems like no one is getting what they asked for. From sizing and color issues to receiving items they even didn't order, it looks like Rodrigo's merch store is, like, messy.
The company behind the products, Ceremony of Roses, seems like it's trying to make it right through apologetic emails and refunds, and every item of clothing on Olivia Rodrigo's website now includes the disclaimer "Product image is a rendering for illustrative purposes. Actual product detailing may show minor variance." Spoken like someone who would get an 11-track breakup album written about them, if you ask me.
Rodrigo herself has yet to comment on the fiasco, though it seems like her fans are honestly being pretty good sports about not receiving anything near what they paid for. Here are the most hilarious posts we've seen commemorating the great Olivia Rodrigo merch debacle.
One fan simply did not get what she ordered.
The bucket hat that is too small for everyone.
Every Sour earring needs a sous-earring, right?
Some fans are making the best of it.
Others are considering it an opportunity to go viral.
And a few lucky fans actually got what they asked for.
But, despite it all, Olivia Rodrigo probably didn't lose a single fan.