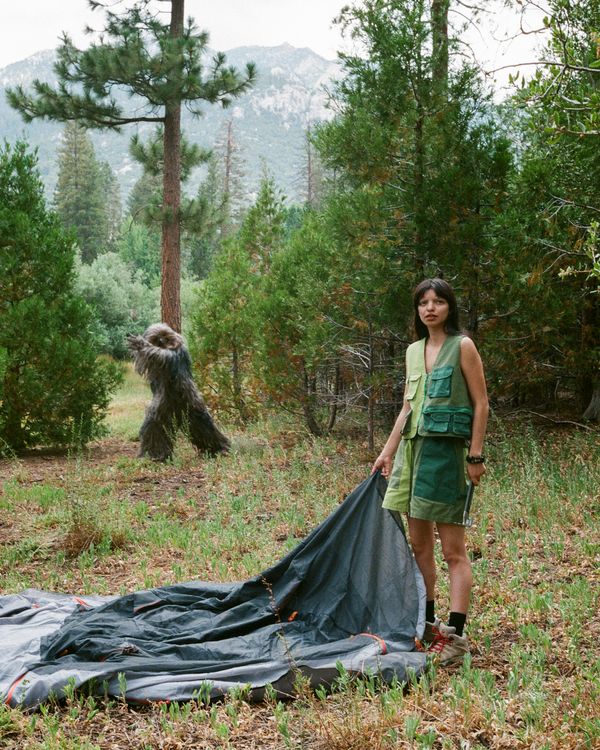 Lately, most of my small talk has involved some version of the question, "It's August already?!" This alarming observation is most often met with mild panic and a conversation about how we're going to enjoy the rest of the summer, usually including some form of upstate getaway. Having grown up in Missouri, I've realized New Yorkers (at least the ones I'm around) experience nature in a slightly different way — often opting to bring looks to their glamping site. I mean, if you didn't take any outfit pics in the Catskills for Instagram, were you even one with nature?
For anyone in tune with how they look on Mother Earth, the feminine utilitarian brand KkCo has teamed up with Urban Outfitters on a collection called KkCo Outside, making outdoor apparel more fun and accessible for everyone. True to the brand's DNA, the line consists of brightly saturated colors with unexpected details like armpit holes and colorblocking. And designer Kara Jubin thoughtfully chose the materials, using nylons that were recycled from factory scraps and organic cottons.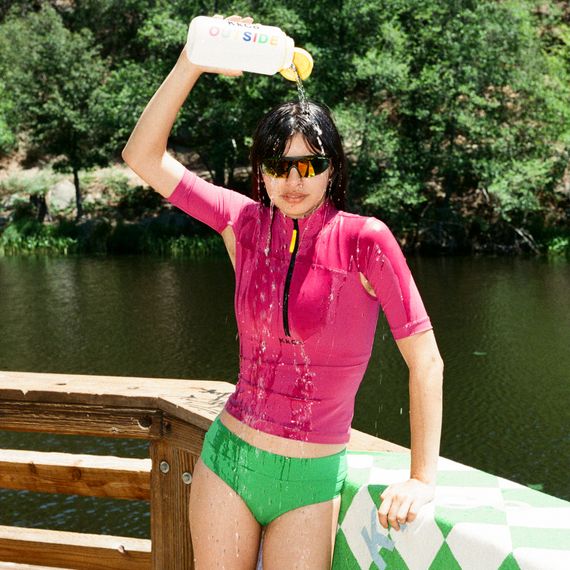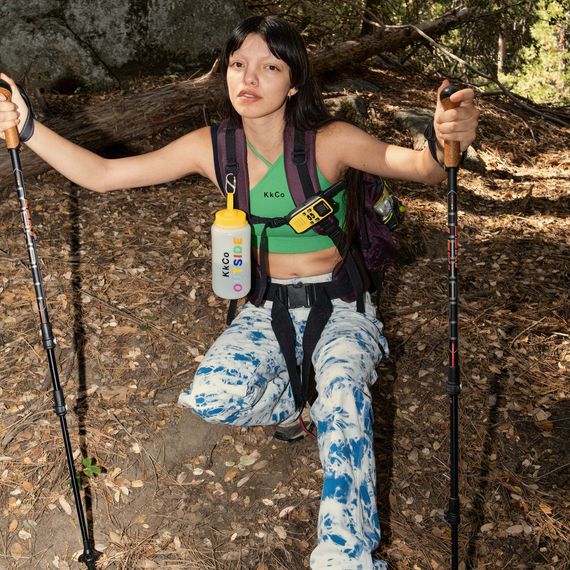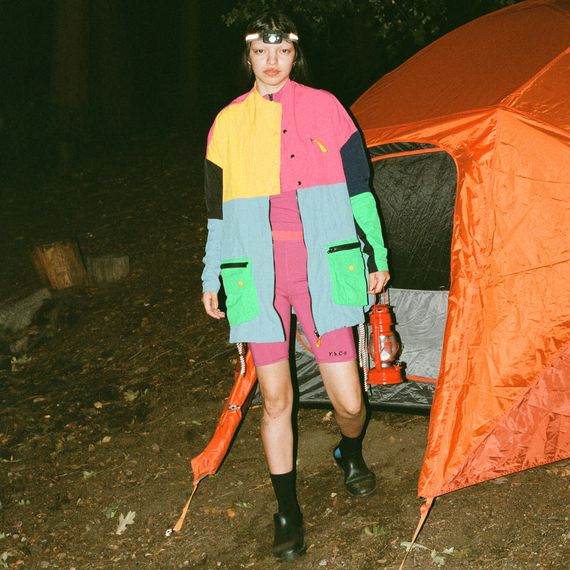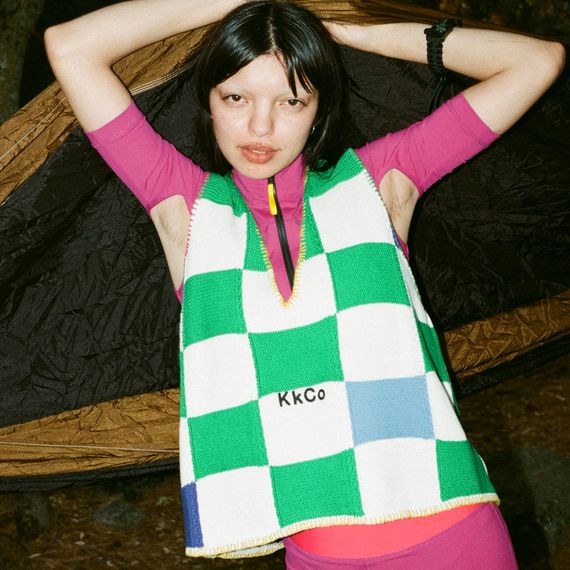 The collection consists of 12 styles, including a knit and utility vest, an electric-pink quarter-zip mock neck, a water-repellent windbreaker, and a Nalgene. The mock neck, sport top, and bottoms are suited for in and out of the water. The best part is that all the pieces are actually stylish, so you'll want to take them back to the city.
The collection is available at Urban Outfitters in sizes XS to 4X, with prices ranging from from $59 to $298. Shop it all here.