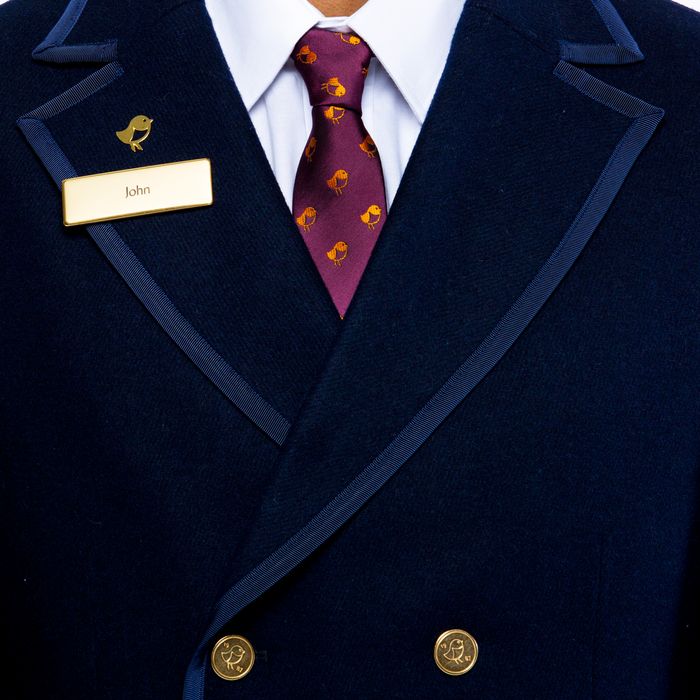 Picture a mountainside resort in the middle of nowhere. Eccentric guests from all over the world visit its French château, Tudor Revival–style lodge, Frank Lloyd Wright–inspired hotel, and luxurious spas and restaurants. It sounds like the plot of a certain Wes Anderson movie set in a grand hotel in a fictional country, but this place is real. It's called Nemacolin — and it's located in a small Pennsylvania town called Farmington in the Appalachian Mountains.
The hotel is set on acres of land owned by the Hardy family and staffed by a crew of employees dressed in uniforms so painstakingly designed that they might as well be costumes in a Wes Anderson film.
The uniforms are the work of Brooklyn-based designer Jackson Wiederhoeft, a graduate of Parsons School of Design, where he won Women's Designer of the Year for his senior-thesis collection. Wiederhoeft got his couture start at Thom Browne before launching his eponymous brand, which is inspired by theater, dance, and "the magic of live performance." Since Nemacolin owner Maggie Hardy Knox and her son, PJ, wanted the employees to look like an old-school movie musical come to life, Wiederfhoeft was the right choice.
What began as designing "a few jazzy bellmen and ice-cream servers" became a fully bespoke uniform program. It's "one of the very first of its kind," according to Wiederhoeft, who explained that most hotels and resorts use major hospitality manufacturers and choose from catalogues for employees' gear. This collaboration was a much more fashion-forward approach. "I worked with my New York team to develop all the styles from scratch, going at it with the integrity and process with which I would approach a runway collection," Wiederhoeft told the Cut.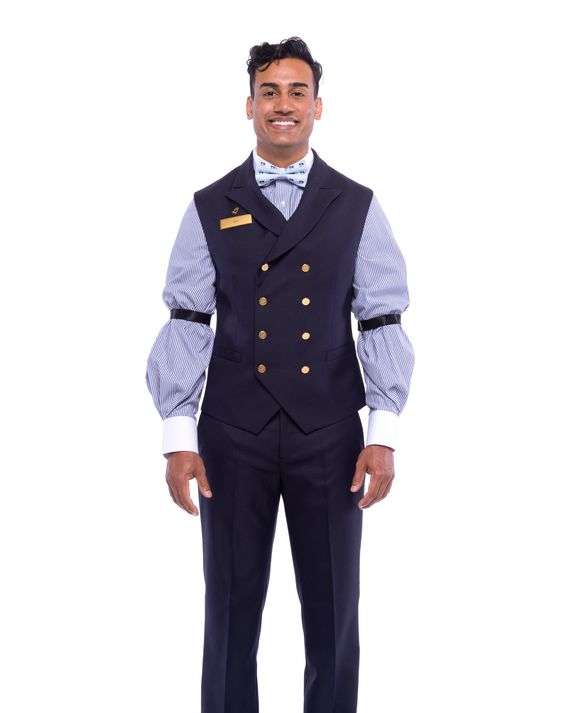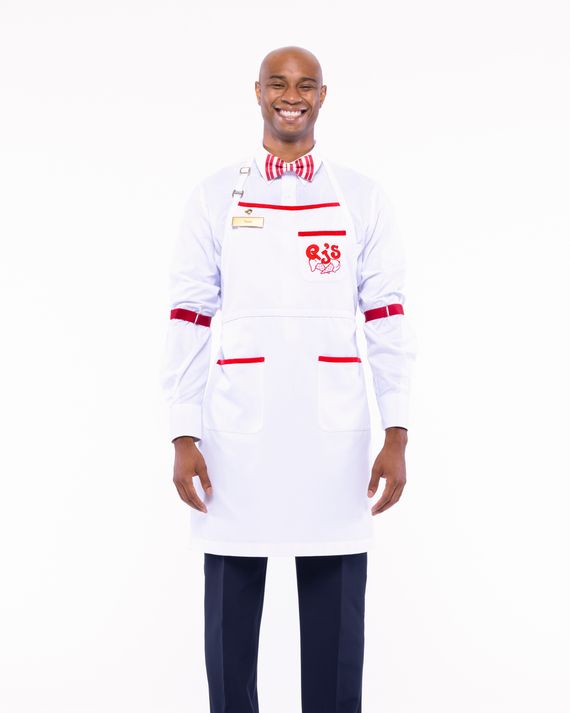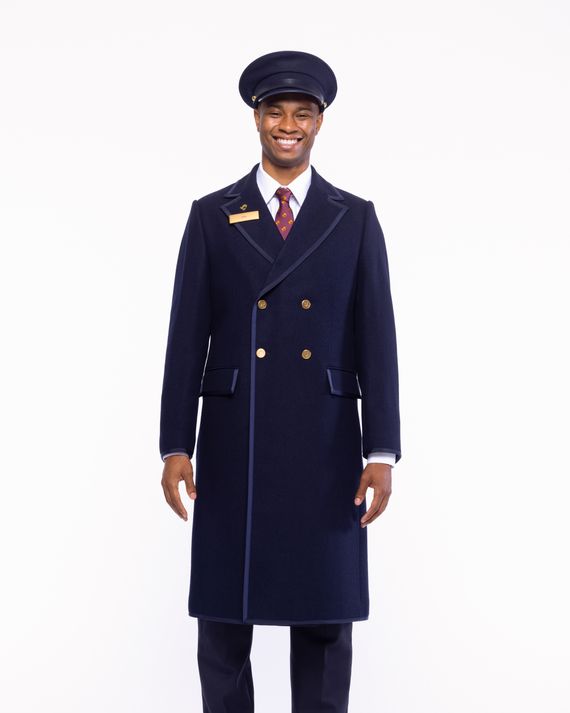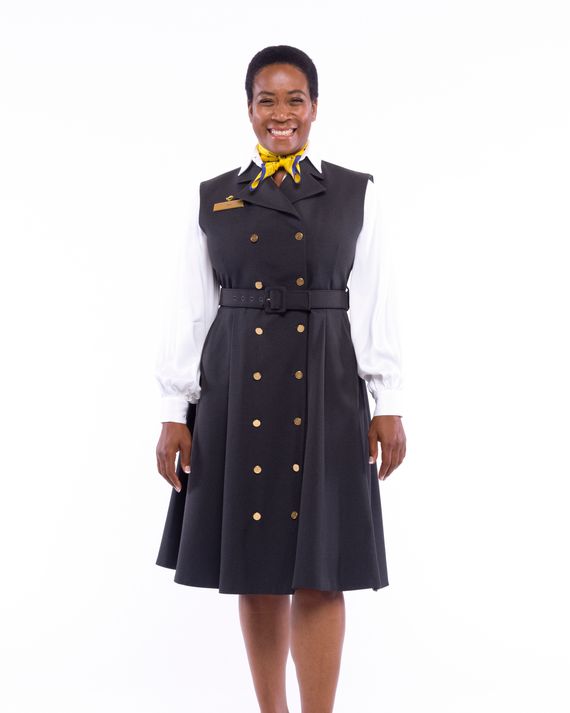 Wiederhoeft's brand of fantasy and "modern nostalgia" blended with the Nemacolin aesthetic — whimsical, retro, graphic, and clean. Together they designed the looks one at a time, "almost like characters in a play," looking at pictures of New York City doormen in the 1930s and movies like The Sound of Music and Funny Girl. And of course, the uniforms had to be functional since employees would be wearing them all day.
Normally, Wiederhoeft designs extravagant party dresses and wedding gowns meant to make a theatrical statement. Even if they're not the most comfortable silhouette or fabric, someone is wearing them only for a day or a few hours. But he had to consider everyday wear when creating uniforms: "As a designer, it feels borderline invasive deciding what someone's daily experience will be. So it was crucial for me to make sure they would live incredible lives."