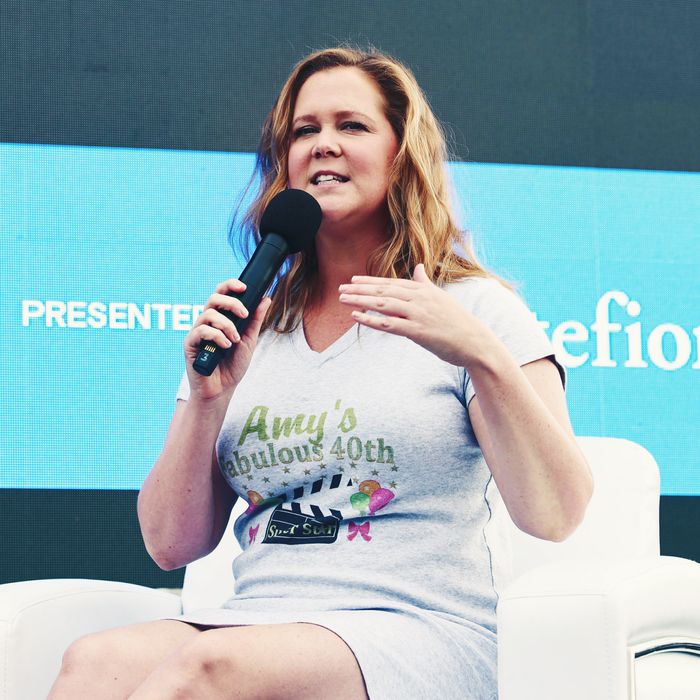 Photo: Dimitrios Kambouris/Getty Images
In an Instagram post this weekend, comedian Amy Schumer shared that she recently had both her uterus and her appendix removed due to endometriosis.
"So it's the morning after my surgery for endometriosis, and my uterus is out," she said in a candid video from the hospital. "The doctor found 30 spots of endometriosis that he removed. He removed my appendix because the endometriosis had attacked it."
Endometriosis is a condition where the tissue lining the uterus grows in other parts of the body, causing discomfort or, in some cases, extreme pain and infertility. Schumer and her husband, Chris Fischer, welcomed their first child, Gene, in May 2018. Since then, Schumer has spoken about how hard her pregnancy was and that even though she wanted another child, she was unsure if it was possible due to her health conditions. Last year, she posted about her experience with IVF.
In the comments on Schumer's recent post, many expressed gratitude that she shared her experience, including Padma Lakshmi, who wrote: "thank you so much for sharing your endo story. Over 200 million women worldwide suffer with this. Hope you feel better soon!" Lakshmi has also been open about her struggles with endometriosis, which affects an estimated one in ten individuals who menstruate.
In a longer version of the original video she posted, Schumer explained that she feels hopeful about the procedure.
"I think it's gonna change my life," she said of the surgery. "I'm going to try to share this story at some point to raise awareness because so many people don't even know the word endometriosis. It's really painful and debilitating and you don't have to live with it."