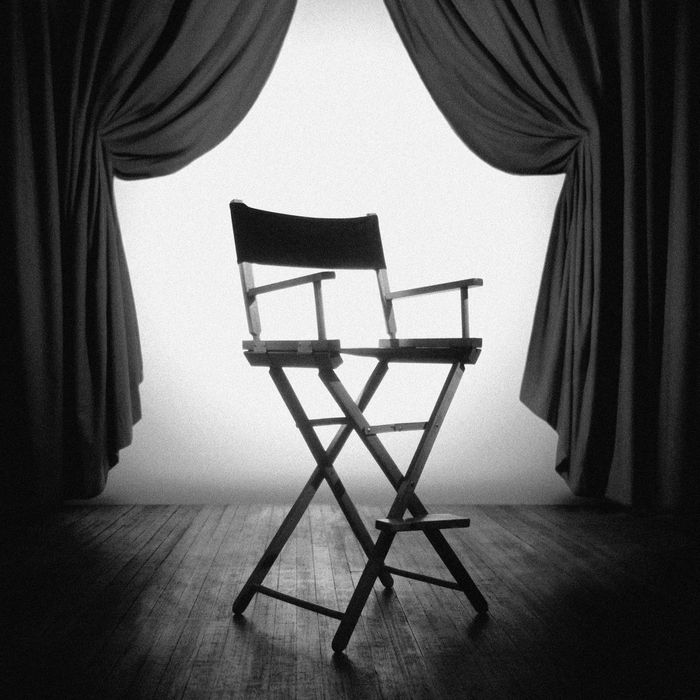 Photo: William Whitehurst/Getty Images
Misfits: A Personal Manifesto is Michaela Coel's debut book originating from her 2018 MacTaggart Lecture.
My exec offered me a production company under his umbrella. He offered this through tears. I'd never seen him cry. I wondered if he really wanted to offer me this, or whether there were feelings of doubt he couldn't quite articulate. I looked the gift horse in the mouth, then used the only power I had, and declined.
Chewing Gum 2 aired. I don't know anything about the online acquisition. I wasn't part of those negotiations, I was just told all rights had been sold to them. Kinda like your dad coming home saying, "This is my new wife, Netanya," and Netanya has no face, that's how impossible transparency seemed. This year, Netanya heard I was pregnant again and wanted to acquire my new unborn for one million dollars, wow.
I've no mortgage, no credit card, no real kids, no car, happy with my bicycle; money's nice, but I prefer transparency. My stories are my babies, I wanna look after them, so I asked to reserve a portion of my parental rights, my copyright. "No, that's not the way it is," said No-Face Netanya. I used the only power I had, and declined.
New writers aren't often made executive producers in the UK. I understand "that's the way it is," that we're not experienced enough to know the budgets, so when and how do we become more experienced? This isn't about me. Luckily, I've learned. This is for the new writers coming after me, so the process of learning isn't harder than it should be. Why not be transparent about the budgets, the figures, the Netanyas? Be more transparent with them about the health and life of the child they're having. Or they're in the dark. As they enlighten you, with TV stories you can't film or write without them, enlighten them; shine a torch on the figures and budgets they can't see.
While researching for this lecture, I offered my first-ever contract to a few writers and some sent theirs in return. It was nice, to be transparent. I spoke to heads of channels, old and new heads of production companies, heads of heads, more heads, loadsa heads. It was interesting, to be transparent, to observe how people ramble, safeguard themselves, then fall silent … just before becoming transparent with you. Couldn't get contact information for any board members. Oh well, they probably only make up about 5 percent of our industry anyway.
My research raised questions: I wondered whether someone should investigate how the shows of new writers are budgeted each year, within channels, to look for patterns. It may be that "Business Affairs" have found it easier to get away with spending less on certain shows, sometimes budgeting way below what is commonly held as acceptable. When a budget is lower than standard it leaves production companies saving and scrimping, and that save is often taken out on the writer; for example, the erasure of script editors. I was told while researching for this, "That's the way it is; you wanna put as much money as you can on the screen." Without a healthy writing team, and a great story, what do you have on the screen to inspire misfits? Oh, Love Island.
Being more transparent in our industry has led those accused of misconduct to courts. We know this because they're powerful people, who generate clickbait; it makes the papers. Are we protecting those abused by these producers?
Some say our industry is a microcosm of the world. It's a delicate dance, isn't it; the world reflecting us, we, in turn, the world. We have to remember that there are people, outsiders to this industry, being raped by men and women who lack any celebrity status to snatch or public power to dissolve.
I'm going to share two experiences simply and only to discuss their effect on our industry, our house.
I won an award, for writing. At the after-party, a London producer introduced himself to me. I said, "Oh yes, nice to meet you." "Do you know how much I want to fuck you right now?" was his immediate choice of response. I turned from him and went home so quickly I left my plus one. He called, upset. Someone called him a nigger.
It was the same man.
Could my silence have encouraged this producer to push boundaries with women and Black people further? This thought is uncomfortable, but I cannot block it out. I have to face it.
Excerpted from MISFITS: A Personal Manifesto by Michaela Coel. Published by Henry Holt and Company. Copyright © 2021 by Michaela Coel. All rights reserved.