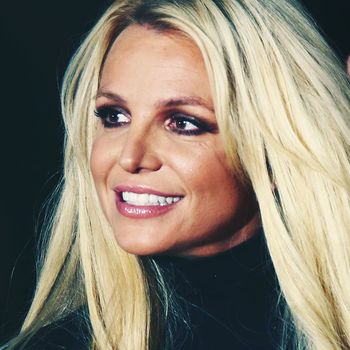 Britney Spears
Photo: Gabe Ginsberg/FilmMagic
If you were concerned about Britney Spears's sudden departure from Instagram, on the heels of what sounds like a long-awaited marriage proposal, well … maybe don't be. The singer says she voluntarily deleted the app as "a little break from social media to celebrate [her] engagement" to boyfriend Sam Asghari and will "be back soon." In other words (Oprah's words) Britney is being silent, rather than silenced.
Nonetheless, certain fans remain worried that the pop star has been punished for posting too openly about her conservatorship. For a long time, the Free Britney camp believed she used her Instagram to send coded messages to her followers, asking for help. But in June, Britney spoke publicly about the guardianship for the first time, detailing the ways in which the conservatorship has made her miserable — allegedly leading her to believe she could not remarry or have kids, for example — in a court hearing. Since then, the account's content has shifted: More boobs, sometimes also butts, and fewer fucks generally given re. the maintenance of appearances.
Now that her Instagram is down, a source tells "Page Six" that deleting it "was her decision," taken "in light of the successful path that she's been on and continues to be on."
"She's happy and in a great place," this individual added. "Silence can be a powerful thing and a powerful message." And if an unnamed tabloid informant isn't quite doing it for you, in terms of credibility, Britney's attorney, Mathew Rosengart, confirmed to "Page Six" that the decision to delete her account was voluntary. Which, fair enough: As noted in her Instagram announcement, Britney has waited a long time for this moment. I can imagine no better way to celebrate than by putting down the phone and having her fiancé drive her around in his car — by her own admission, it's all she's ever wanted. Good for her!