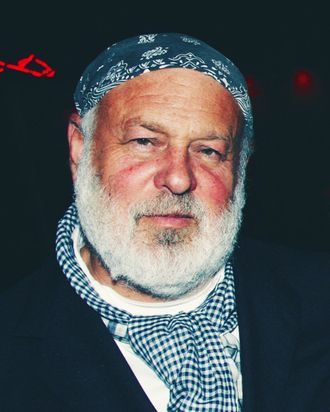 Photo: Bruce Glikas/FilmMagic
Fashion photographer Bruce Weber has settled out of court a second sexual-assault lawsuit brought against him for an undisclosed amount. The settlement comes three years after upwards of 20 current and former male models came forward with accounts of inappropriate touching, coercive sexual behavior, and sexual assault on the set of Weber's shoots. A fixture in the fashion world for decades, Weber has shot campaigns for Ralph Lauren and Calvin Klein as well as covers for Vogue, Vanity Fair, GQ, and other magazines, some of which announced they would stop hiring him after the allegations came out.
The models revealed in testimonies as well as in reports from Business of Fashion and the New York Times that Weber employed a series of "breathing exercises" on set, which involved touching models' genitals and having them touch their own and his. For the models, his behavior was an open secret in the industry, referred to as getting "Brucified."
Weber has denied the charges, announcing in an Instagram post a month after the first two allegations came out that he would "vigorously defend" himself and commenting on the New York Times report that the claims were "outrageous." The case brought by his first accuser, Jason Boyce, was also settled out of court last month for an undisclosed amount. A third lawsuit, brought by Buddy Krueger for sexual misconduct, was dismissed last September after a judge decided Krueger's timeline was too murky. This most recent suit was settled with no admission of guilt on Weber's part.