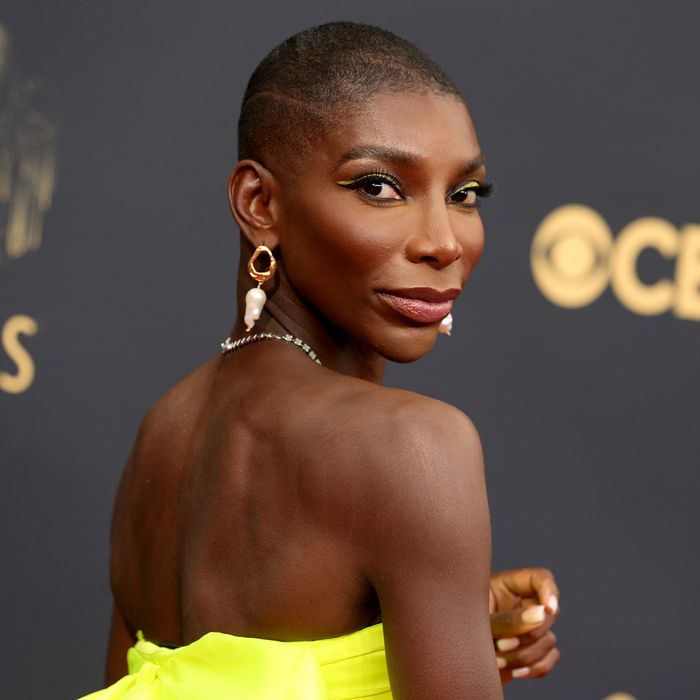 Photo: Rich Fury/Getty Images
Michaela Coel made history at the 2021 Emmys, becoming the first Black woman to win the award for Outstanding Writing for a Limited or Anthology Series or Movie for her HBO drama, I May Destroy You.
Coel is a sexual-assault survivor, and her experience navigating life after assault served as inspiration for the series, which she wrote, directed, and starred in. The result was a powerful exploration of sexual assault and trauma, and earned Coel Emmy nominations for her acting, writing, and directing.
In her acceptance speech, Coel urged writers to "write what scares you." She added: "Do not be afraid to disappear from it, from us, for a while and see what comes to you in silence." Coel went on to recognize her fellow survivors: "I dedicate this story to every single survivor of sexual assault. Thank you," she said.
Despite being nominated for four awards, this was the only award I May Destroy You took home tonight. Still, fans and celebrities are celebrating Coel's history making win and her first Emmy award. There are no other words but: Well-deserved.