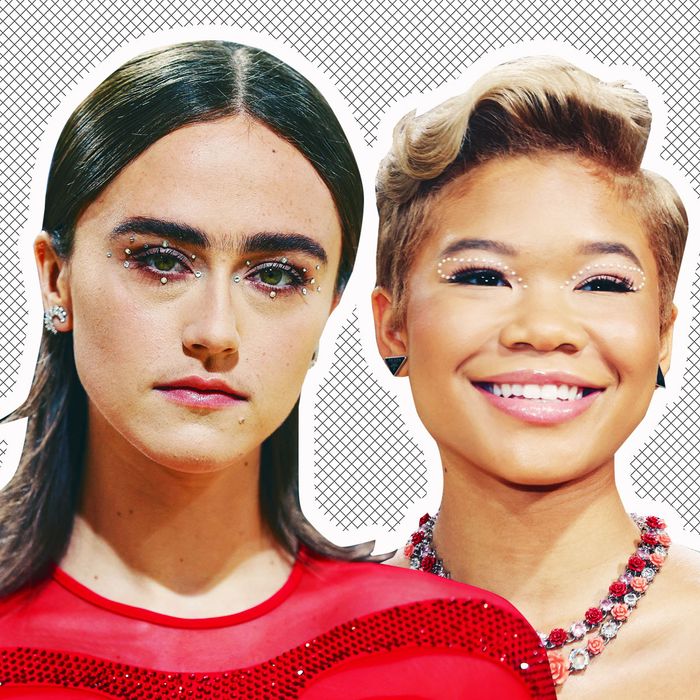 The theme of tonight's Met Gala ("American Independence") turned out to be quite confounding for everyone involved. But one thing several celebrities independently agreed was decidedly American? Sticking rhinestones on one's face.
Tonight's face jewelry was abundant and ranged from temple-to-temple stripes, as seen on National Youth Poet Laureate Amanda Gorman, all the way to a duo of lower-lash-line gems, as seen on Maisie Williams.
See: All the Looks From the Met Gala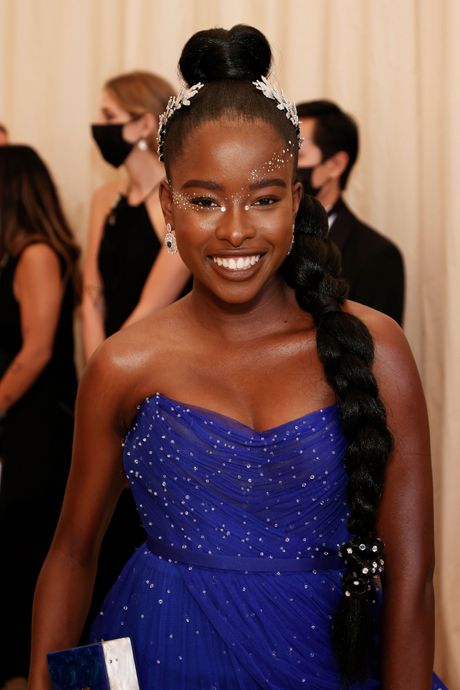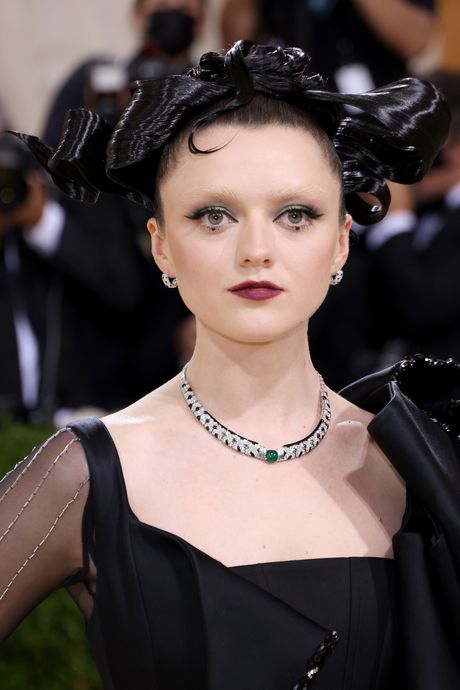 Putting sparkles on your face is a pretty straightforward way to add some glitz when you're going to a fancy gala and don't really know what's going on, but watching faces full of rhinestones walk the red carpet also transported me back to a simpler era — specifically the year 2019, when everyone had just watched Euphoria for the very first time. It was a magical moment when regular people on Instagram and makeup artists at fashion week alike realized how good a face looks when you emulate a cool HBO teen and strategically stick sparkly stones or shimmery strips on it.
The sad news is 2019 feels like five years ago, but the good news is it looks like jewelry is still a go for faces. The next time you feel socially awkward in public, uncomfortable in hard clothes, and/or unsure of what the dress code is now (which will probably be sooner than later), consider channeling tonight's celebs and just stick something shiny on your face. No one will question it, probably.