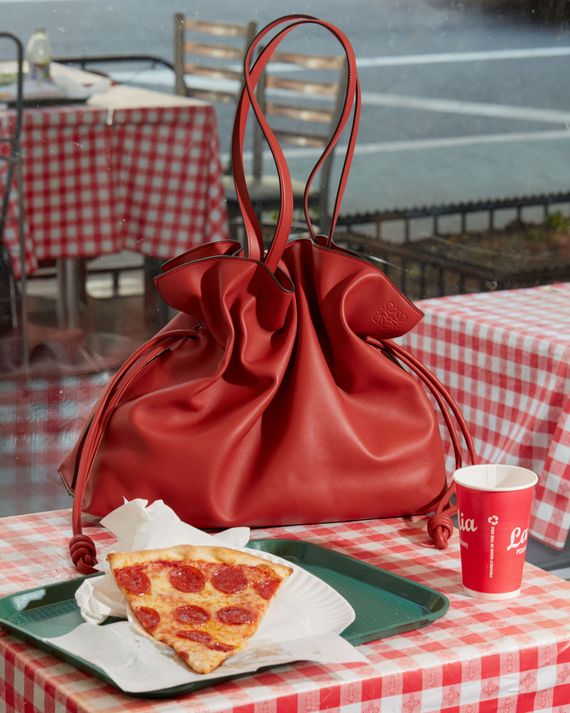 Loewe
Nappa Calfskin XL Flamenco Bag in Burnt Red,
at loewe.com and select U.S. Loewe boutiques.
Photo: David Brandon Geeting
Remember schlepping? If you've been working from home for the last year and a half, commuting to and from an office might seem like a distant memory at this point — so much so that you can perhaps indulge in some nostalgic romanticization of what used to be the most annoying part of your day. Ah, the rush out the door! The scramble to chug your coffee, pack a lunch, and find your keys (which are probably still hanging in the door) before running to catch a train. Remember checking the weather? Throwing extra layers and an umbrella in your bag in case a storm hit in the extended period of time that you were outside? Remember the category of "day to night"? And carrying around lipstick and heels, instead of a face mask and hand sanitizer? Ah, the good old days.
During the pandemic, there was markedly less of a need for handbags — specifically ones that didn't serve a purely functional purpose. According to Euromonitor International, the luxury-handbag category was among the hardest-hit in 2020, with sales falling 19 percent globally. But as offices and life (hopefully) start to reopen this fall, people will (hopefully) have to start schlepping again, and they'll need something to carry all their junk. Below, we've rounded up some enormous bags that are both functional and very nice to look at.