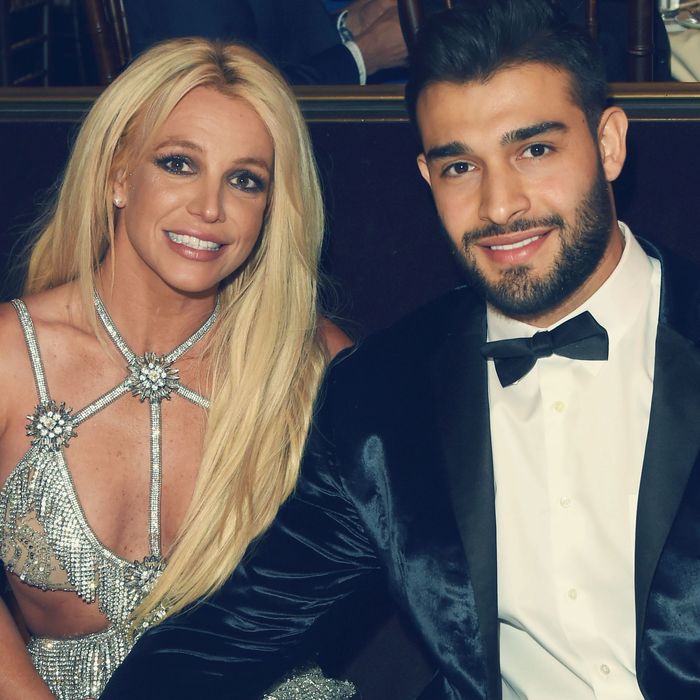 Photo: J. Merritt/Getty Images for GLAAD
It's obvious advice, especially in light of Britney Spears's 13-year-long conservatorship. In recent months, we've come to learn just how little control she has had over every facet of her life in the past decade, with her conservators controlling her finances, dictating when and how she performs, and allegedly preventing her from becoming a mother again. After everything she's been through, of course her fans want her to safeguard herself and her estimated $60 million fortune. Even Octavia Spencer thinks she should! In a comment with nearly 40,000 likes, the Academy Award winner joined the chorus, writing, "Make him sign a prenup."
Things are finally looking up for Britney Spears, who announced her engagement to longtime partner Sam Asghari this past weekend. And though her fans seem very happy for her, they also jumped to the comments to beg her to please get a prenup.
Though other partners may have felt offended by this suggestion, Asghari, an actor and fitness instructor, seemed to take the comments in good spirit. He replied to Spencer's comment with the "100" emoji and later took to Instagram Stories. "My phone exploded today! Thank you for the overwhelming love and congratulations! We both love every single one of you!" he wrote, adding, "Thank you to everyone who is concerned about The prenup! Of course we're getting [an] iron clad prenup to protect my jeep and shoe collection incase [sic] she dumps me one day."
Back in June, Spears testified that her conservators were preventing her from getting married, so the fact that she just got engaged suggests the couple is hoping the conservatorship could end soon. In a shocking (and somewhat suspicious) reversal, the singer's father, Jamie Spears, asked the court to terminate the agreement last week. The next conservatorship court hearing is scheduled for September 29.
Here's to hoping Spears will have the full life she's been dreaming of sharing with Asghari!