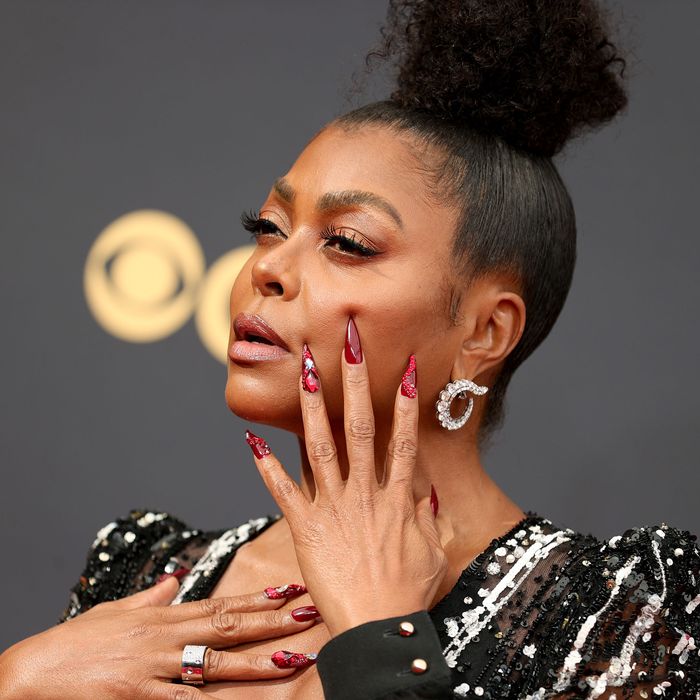 Photo: Rich Fury/Getty Images
The 2021 Emmys red carpet is back and nails are the accessory doing all the talking. But, not just the regular solid manicured nails. Enter: the sexy stiletto. (The nails which got their name after stiletto knives and another pointy fashion statement, stiletto heels.) And tonight they are extra sharp and extra pointy.
Taraji P. Henson, wearing crystal adorned burgundy designs; Emma Corrin; wearing witchy black nails, and Michaela Rodriguez, wearing a lustrous white set, all opted for the trend.
Stilettos are claw-like nails, sometimes so sharp that they may pop an occasional hole in a pair of leggings or accidentally scratch your face. Celebrities can often pull off stiletto nails because of the endless glam team help, but the extra long and spiky nails aren't the easiest to function with.
If you dare to try your hand at the trend, be sure you don't wear eye contacts (because you'll struggle putting them in,) forget picking up any change (or anything on the floor, really) and have your healing skin-care products handy.
See: All the Emmys Red Carpet Looks.