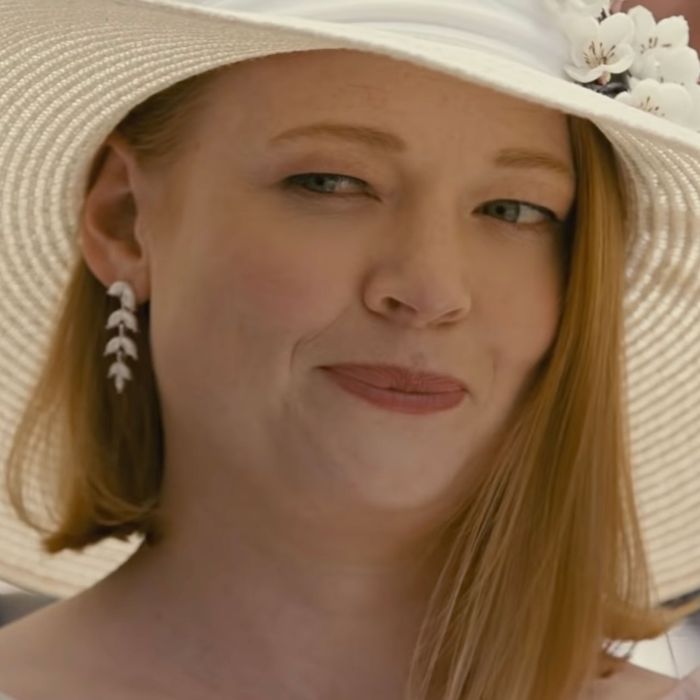 Gather, little slime puppies, for I come bearing good news! A new trailer for Succession has dropped, and with it brings a whole host of suppositions about what season three might bring. There's Roman on a boat! Kendall in a bowling jacket! Papa Roy going "full fucking beast"! My family is back and as awful as ever.
We pick back up with the Roys in the aftermath of Kendall implicating his father, Logan, in a slew of corporate scandals during a press conference. "You're the No. 1 trending topic, ahead of tater tots," my beloved Cousin Greg tells Kendall, presumably following this meeting, "and the pope followed you." As is tradition, most every character has a line in the trailer that will make you say, "Ah, there's my bad, bad family!"
Shiv tells Kendall he sounds "deranged." Tom tells Greg to take a cyanide pill (which is actually just "a mint, you doofus"). At one point, Connor says he's "seen more" than any of his siblings, which I can only take to mean he has viewed the play his girlfriend, Willa, wrote on multiple occasions.
We even get a sneaky little peek at some of the new characters joining the cast, like Adrien Brody calling the family next-level fucked-up. Fellow new castmate and famously tall man Alexander Skarsgård also makes a brief cameo in the trailer. He asks Roman when he thinks his Logan will die, "with due respect." Roman replies that he is "obviously hugely looking forward to [his] father dying." Aren't we all! With due respect!!
The new season premieres on October 17. In the meantime, you can ponder this picture of Cousin Greg with McLovin from Superbad.