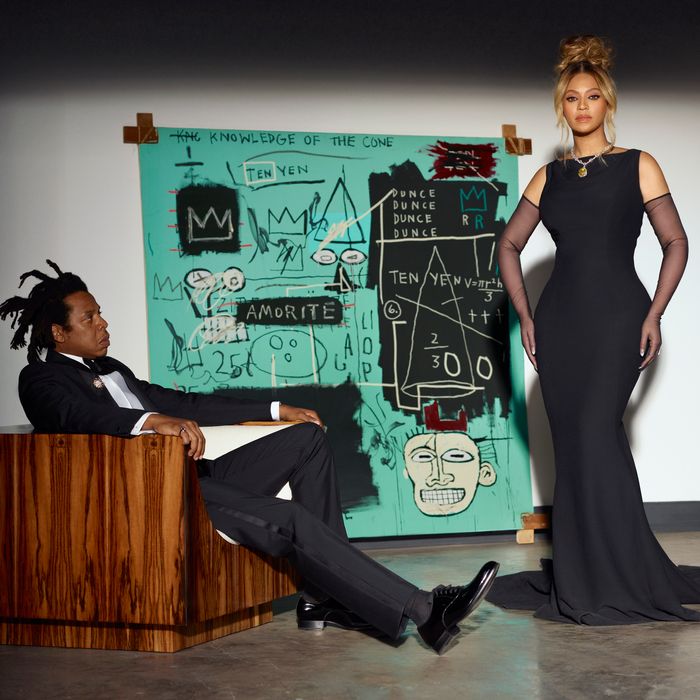 More diamonds and more Beyoncé (and Jay-Z)! Just when we thought the Basquiat Tiffany & Co. campaign imagery was the only thing we were getting from the collaboration, they debuted their About Love campaign film starring the Carters and directed by Emmanuel Adjei, who also worked on Black Is King.
The dreamy film features Beyoncé eloquently singing "Moon River," from the 1961 film Breakfast at Tiffany's, and playing the piano while wearing the beloved yellow Tiffany Diamond. The location is the Orum House in Los Angeles, which was selected by the couple. The Carters aren't just selling diamonds in this ad; they're also selling their romance. The scenes include Jay-Z lovingly staring at Beyoncé as she sings, the power couple lavishly popping an Ace of Spades champagne bottle, and a luxe private jet. Oh yeah, and the Basquiat art is back again too.
See the video below and be captivated by their love (and diamonds) for yourself.