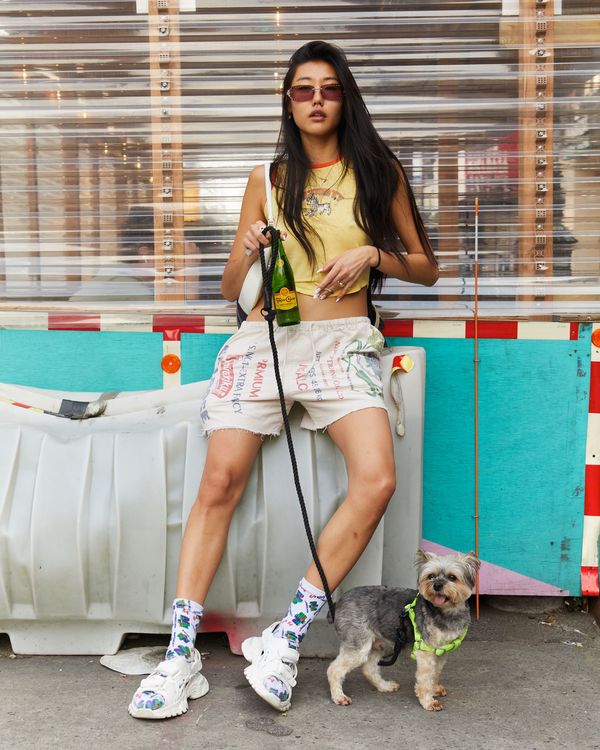 Like a Prada Cleo bag, but $2,396 cheaper.
Photo: James Bee
The moment's most important fashion accessory is svelte and transparent in design, costs less than $4, and makes you burp: Topo Chico. I first spotted the sparkling water in the hands of my most fashionable friends back in May, and it has since taken over the city's streets, clubs, bodegas, even Gossip Girl's fictional social club, Dumbo Hall.
Topo Chico isn't exactly new. With origins dating to 1895 in Monterrey, Mexico, the mineral-water was a Texas cult favorite; it was purchased by the Coca-Cola Company in 2017 for a refreshing $220 million and is now available in all 50 states. I'll never forget the first time I saw Topo Chico in the wild. I was at Honey's in Bushwick, and my friend Kim Possible (not her real name, but she does have red hair and looks impossibly good in green cargo pants) was on the dance floor, sleek, slightly tinted glass bottle in hand. I asked, "What are you drinking?" "Topo," she replied, as if I knew what she meant. Maybe it was the way she said it, or maybe it was the way she danced without spilling it. Whatever it was, I was obsessed.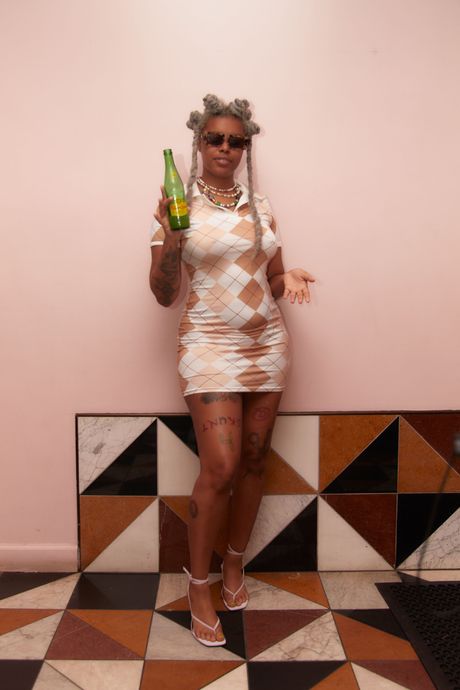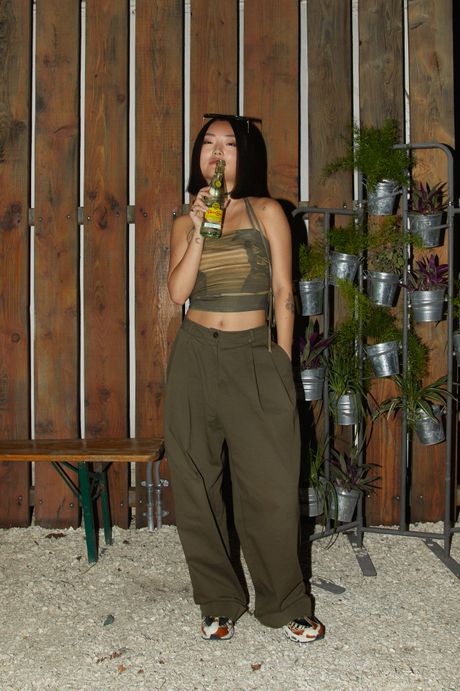 I felt as though I had unlocked the gates to a secret sparkling-water society. Unlike hard seltzer, it hasn't yet reached every corner bodega, but it's fine. Because really, it's wherever you need it. Like Short Stories on Bowery, where a Topo Paloma comes served in the bottle. Or house parties filled with indie-film directors and fashion designers and other not-so-struggling artists in Bed-Stuy, and late nights out in Bushwick where the Topo Chico bottles outnumber Telfar bags. Designer Sheena Sood started spotting Topo Chicos during an artist residency in Oaxaca earlier this year; it was everywhere by the time she was back in New York. "It has the perfect amount of carbonation.
I don't really drink anymore, so when I'm out, it's my go-to." This may sound like a lot of hype for something that's essentially a free natural resource, but so what? At least we're hydrated.