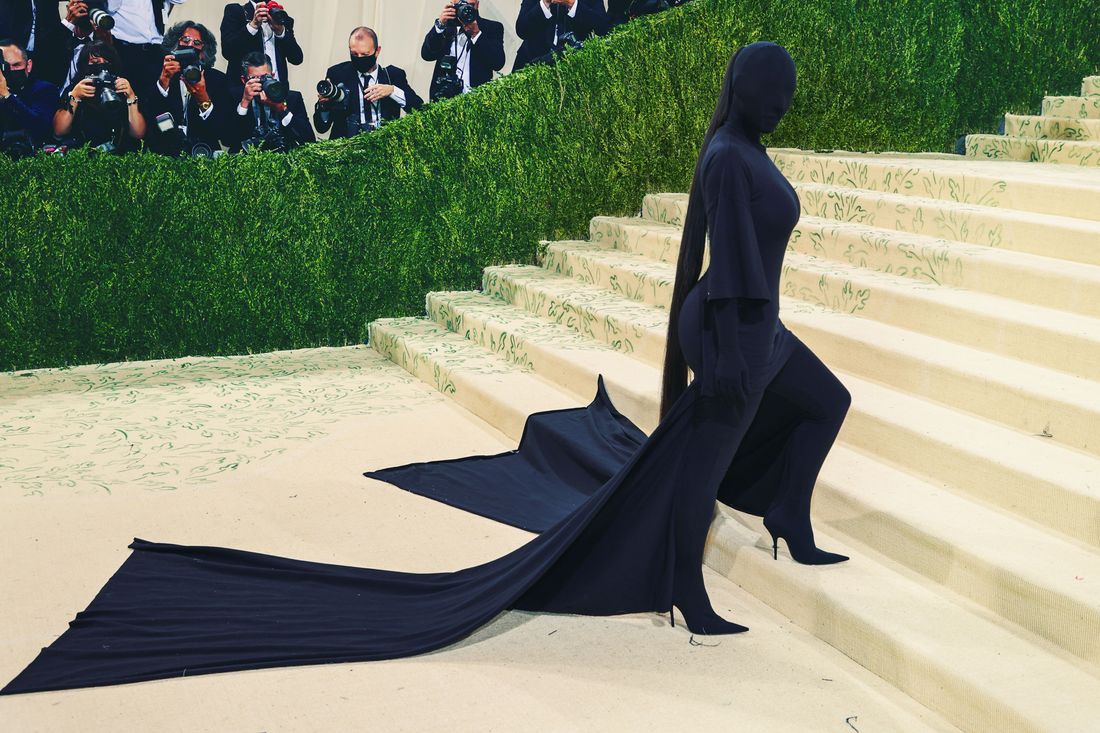 Photo: Theo Wargo/Getty Images
The Met Gala dress code was "American Independence," but the general interpretation tacitly but widely agreed upon was "Too Much." It is an odd reading for a country whose signal contribution to fashion has been the introduction of sportswear — easy, unfussy, functional — but probably predictable. The Met Gala (the "Oscars of fashion," etc.) is a fundraiser by birth but has long since adolesced into a media circus. Like the regular circus, the clown with the biggest wig tends to win.
Because the Met Gala is a business for fashion media as much as it is for the museum, most of the coverage, from the live, televised commentary to the endless blog posts dissecting individual looks, didn't say what most of the fashion professionals in my texts, DMs, and calls (remember calls?) did: that most people looked, to put it politely, bad. I agreed. Dressing to be looked at — to demand to be looked at, to fight and win the battle for attention — is a goal that is distinct from dressing well. Only one automatically rewards noise.
Kim Kardashian West, who has come to the Met several times, is often the loudest one in the room, fashion-wise. She's come damp, she's come flowered. But last night, she came sheathed. The meme artists immediately dug up the H.R. Giger alien queen, and there were some fun photos of Kim — invisibly black, covered everywhere but her ponytail, the absence (or abscess?) of glamour — with her half-sister, Kendall, traditional glam and anti-glam in one family portrait. Kendall looked cute, but Kim looked better, better than almost anybody by my lights. (Rihanna, the default best-dressed at just about every event she bothers to attend, was a close second.)
Her black shroud was custom Balenciaga. Of all the designers working today, Balenciaga's Demna Gvasalia — Kim's date, also shrouded — probably understands anti-glamour best. He's made a career of it, elevating "low" items (hoodies, oversize T-shirts, and so on) to high levels and high platforms (a hoodie made in the couture atelier shown in a salon on Avenue George V); he gets that glamour and anti-glamour are just two sides of the same coin. Gvasalia, talking about his couture collection earlier this summer, compared it with silence and noise. The couture, he said, was "a moment of silence, to just shut up for a minute," against "the frenzy and buzz — and the white noise, I call it, of the digital mayhem we're living through."
You couldn't miss Kim, and you'll probably never miss Kim. She wasn't invisible. But in doing the most and the least — in a T-shirt, a most American garment — she magnetized attention and brought what few others genuinely did: elegance, restraint, surprise. For a change, she said the quiet part — loud.
The original version of this post incorrectly stated that West's outfit was Balenciaga couture. It was custom Balenciaga, but not couture.