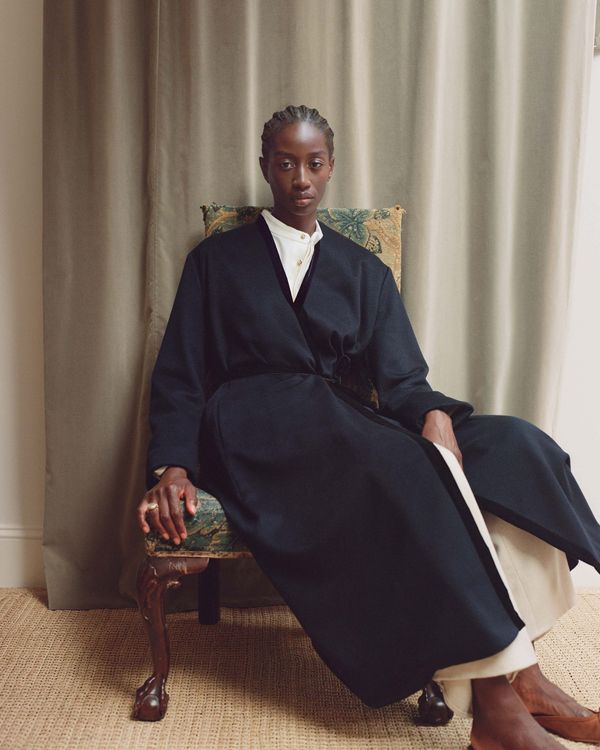 Rather than writing stories about clothing, Isabel Wilkinson Schor realized that she wanted to design them. A native New Yorker, she began her fashion career working at the Cut and then T Magazine before leaving to start her own brand, Attersee, which launched this summer.
Finding herself with wanderlust while under lockdown last year, Wilkinson Schor's first collection came to fruition as she daydreamed about a seaside vacation and what clothes she would pack for the trip: cabana-striped caftans, drop-shoulder shirts with matching shorts, and linen dresses with braided trim and silky fringe.
This month, Attersee released its second collection for fall. While many of the pieces, like the linen fringe dress, will simply be updated with new fabrics like silk and colorways: crisp whites and colorful stripes are switched out for camel, navy, light and dark grays. Plus, Wilkinson Schor introduced new styles like a bib front tunic dress, a cashmere blanket, and a luscious velvet-lined cashmere robe coat — all easy to mix with each other and all in Loro Piana Cashmere. Luxury.
Shop the collection here.