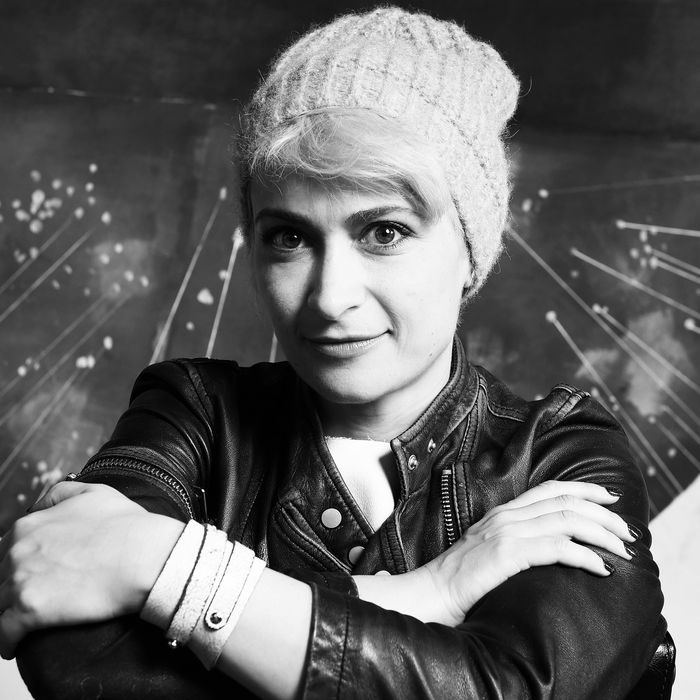 Photo: Fred Hayes/Getty Images for SAGindie
News broke Thursday that Halyna Hutchins died in an accident while working on the set of a movie in Santa Fe, New Mexico. The 42-year-old cinematographer was the director of photography for Rust, a Western starring Alec Baldwin, which was filming when the actor discharged a prop gun that killed Hutchins and injured director Joel Souza.
Hutchins, a cinematographer who had on 49 titles, including the 2020 indie superhero movie Archenemy, was named a "rising star" by American Cinematographer in 2019. She told the magazine that "cinematography is not something you do by yourself" and that she found "it's the collaborative effort between creative minds that elevates each other's work."
Born in Ukraine, Hutchins grew up on a Soviet military base and went on to work as an investigative journalist for documentaries in Europe before relocating to the U.S. to attend the American Film Institute. According to the New York Times, she sought out other Ukrainian expats in California and regularly returned home. Alex Fedosov, a Ukrainian filmmaker, told the BBC that Hutchins was "a photography director with her own vision, her own strong ideas." He recalled her following "her own rhythm" on set "because she knew what she wanted to achieve."
Catherine Goldschmidt, a fellow cinematographer, remembered her as a "beautiful, creative, outgoing, enthusiastic, talented cinematographer."
Like many women working in the film industry, Hutchins was a rare success story: As of last year, only 5 percent of members of the American Society of Cinematographers were female. Fellow DP Elle Schneider wrote that "women cinematographers have historically been kept from genre film" and that working on a Western was a huge step for Hutchins. In the weeks leading up to her death, she posted photos from the set, which she had been excited to work on.
Adam Mortimer, who worked with Hutchins as the director of Archenemy, wrote that she had "a brilliant mind for light and texture" and "a strong sense of a non-American approach" when it came to shooting. Archenemy star Joe Manganiello recalled that she was "the cinematographer you wanted to see succeed because you wanted to see what she'd pull off next."
Hutchins leaves behind her husband, Matthew, and their son. Matthew Hutchins told Insider, "We will need a little bit of time before we can really encapsulate her life in a way that is easy to communicate."
In a statement posted to Twitter, Alec Baldwin wrote, "There are no words to convey my shock and sadness regarding the tragic accident that took the life of Halyna Hutchins." According to his posts, he is in touch with her husband.