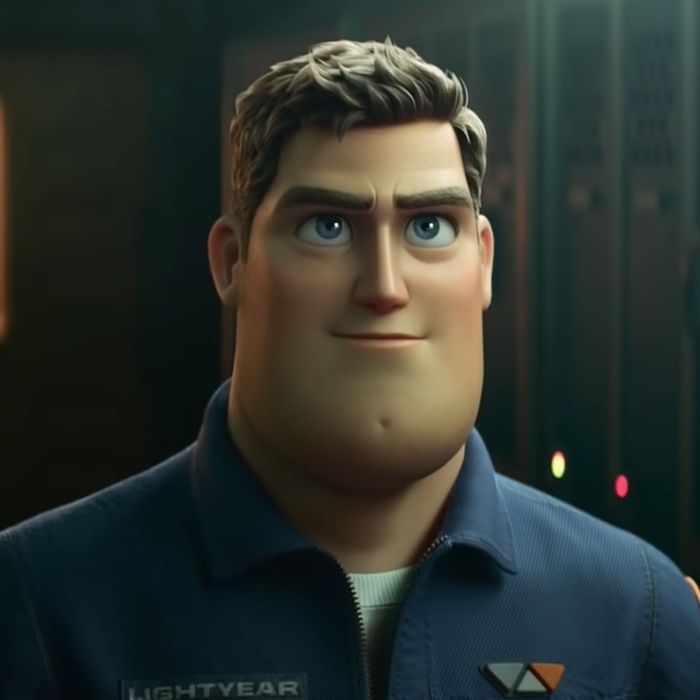 To infinity and beyond, indeed.
Photo: IGN/YouTube
Buzz Lightyear is back, baby! And this time? He fucks! Yesterday, Pixar dropped the teaser trailer for its forthcoming animated feature Lightyear. As its name suggests, the movie will be about everyone's favorite little astronaut man, Toy Story's Buzz Lightyear. However, the film will introduce us to human Buzz Lightyear, the person whom the toy is based on, following his origin story and why he was eventually memorialized in toy form. It's a little confusing. Please try to keep up.
Lest you balk at the idea of a hot Buzz Lightyear — which is rude as the OG Buzz Lightyear is also handsome in his own right — the person voicing our space-bound prince is none other than Chris "guard that pussy" Evans. If Chris Evans is involved, the project is horny. Thus the new Buzz Lightyear is gonna be a little freaky. Sorry, I do not make the rules.
This, of course, means that Tim Allen will not be voicing Buzz Lightyear as he did in the Toy Story movies. While Disney hasn't yet explained the casting choice, nor do I think it ever will, some have speculated it may have something to do with Allen's conservative political views. Or maybe it has something to do with the fact that, in 2017, Allen said being a conservative in modern-day Hollywood is comparable to living in Nazi Germany. Hmmm … moving on!
You may look at this new Buzz Lightyear and think, But his chin, though. To which I say, what about it? We love a man with a defining feature! Gimme that big ol' chin. Also, look at this tousled hair! Buzz, have you been hiding that under your little purple cap all this time?
Evans tweeted his excitement about being a part of Lightyear, saying, "I'm covered in goosebumps." Same, babe. Same.
Lightyear comes out June 17, 2022. Until then, you can spend your time thinking about that itty-bitty chin dimple.