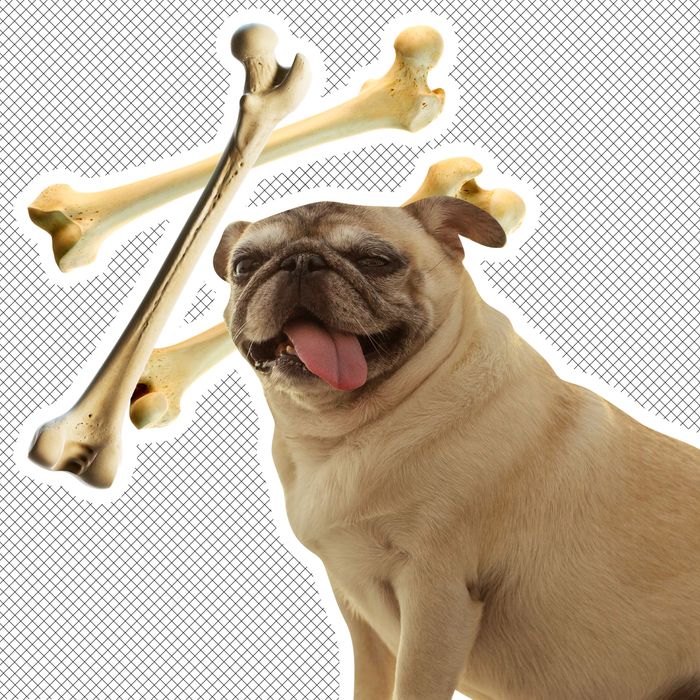 Photo-Illustration: by The Cut; Photos: Getty Images
TikTok has found its latest trend, and it involves a game called "bones or no bones" and a 13-year-old pug named Noodle. Describing this phenomenon in words will not do it justice. You just have to watch:
Noodle's owner, Jonathan Graziano, first posted about Noodle in September 2020; since then, the account has gained over 2 million followers. New Noodle videos are posted somewhat sporadically, which only adds to the thrill. Waking up to see a new video of Noodle is, in fact, the highlight of my day.
As you can see, when Noodle has bones, it's a day to celebrate. Graziano cheers, looking genuinely happy for his dog, which is the sweetest thing I have seen online in a very long time. As he puts it, a bones day is one to "buy that lottery ticket, get that divorce, quit that job. Do whatever you were scared to do."
When Noodle does not have bones, it's a day to stay in bed, avoid risks, and cancel plans. It seems like out of the two days, this would be the bad one, but it's so cute watching Noodle flop back down into his bed that I don't even care. Noodle is a lazy king, and I can't help but love a man who knows what he wants. I wish every day was a no-bones day.