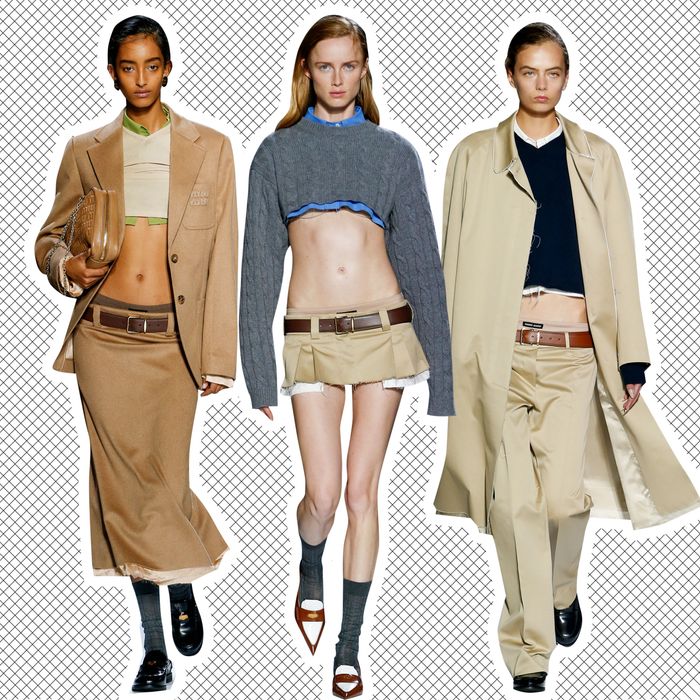 Photo-Illustration: by The Cut; Photos: Courtesy of Miu Miu
Oh, baby, baby … If you needed any more of a sign that we're getting hit with Y2K style one more time, look no further than the spring 2022 Miu Miu show, which took place during Paris Fashion Week on Tuesday.
The first look in the collection featured arguably the most-beloved combination of the early aughts: a crop top and bottoms so low-rise you could see Miu Miu–branded underwear peeking out from underneath them. This was followed by a parade of bellybuttons put on full display with slashed button-ups, cropped cardigans, and frayed micro-miniskirts.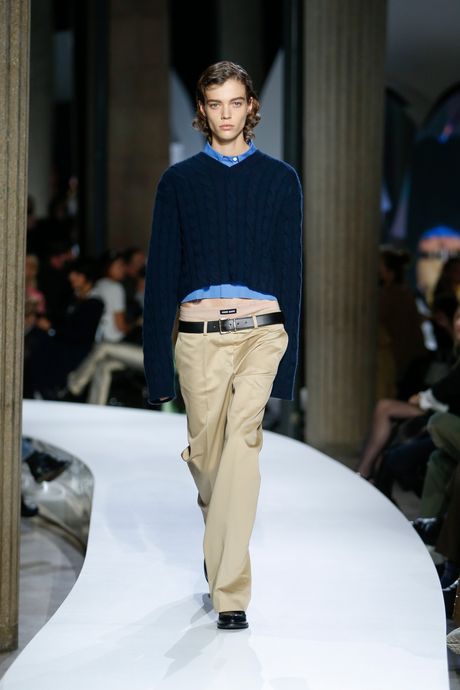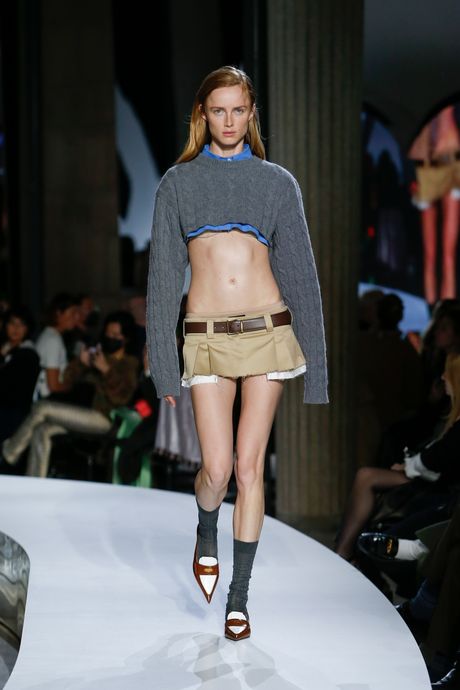 For some, the collection was triggering, bringing up repressed memories of high-school and middle-school uniforms, popular girls, and all the insecurities of that time in our lives in general. My coworker Jessica Willis and I joked over DM that we could practically smell Fierce, the scent sprayed on everything at Abercrombie, through our phone screens.
For others, it was a welcome go-ahead to dress like Britney Spears and cosplay Marissa Cooper again. If lower-back tattoos are back, then bellybutton piercings are surely the next trend in the pipeline.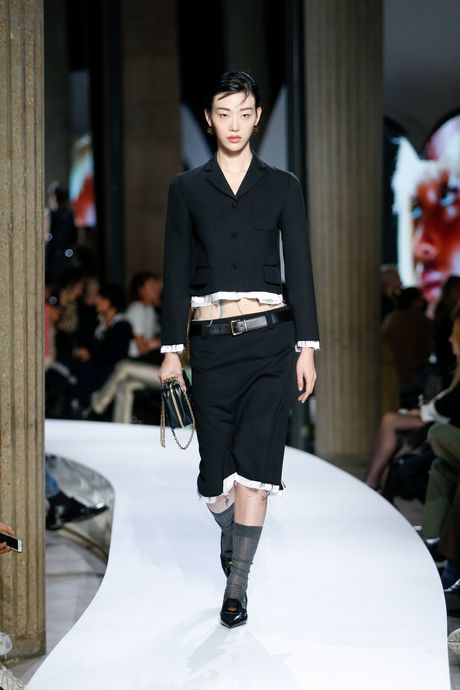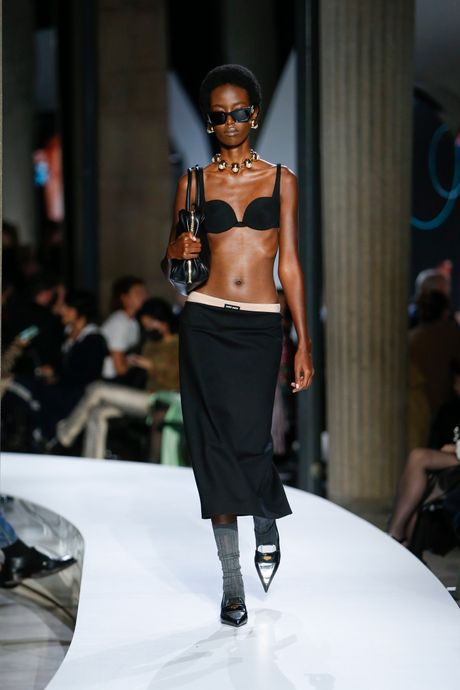 This is Miuccia Prada we're talking about, though, so she did not simply recreate the "… Baby, One More Time" video. Instead, she Prada-fied it, putting the look in a shredder and spitting out something edgier and more sophisticated, to be worn with ankle socks and pointy kitten heels. The collection wasn't sexy like Victoria's Secret or "hot" like Paris Hilton; it was gender-fluid and more relaxed. A uniform for tomorrow, not yesterday.