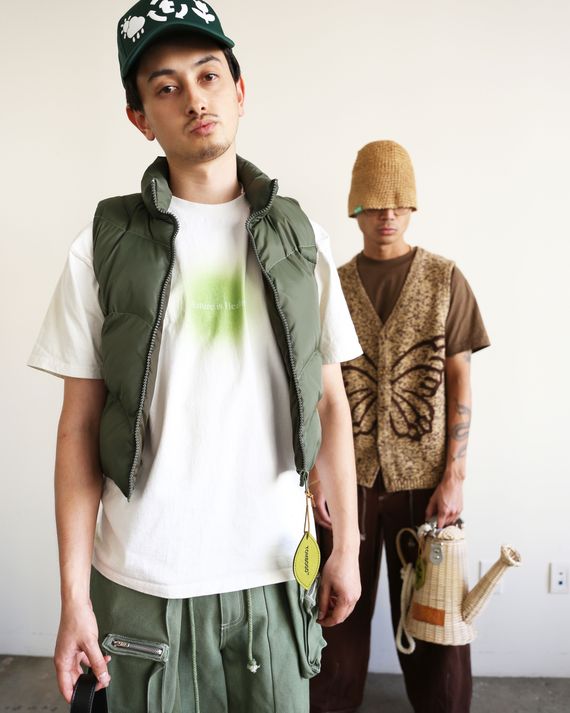 Tommy Bogo, an L.A.-based designer and creative director, wanted to consider how nature was impacted by the pandemic in what he considers to be his "most fleshed-out" collection, titled "Nature is Healing." He drew upon inspiration from butterflies, leaves, trees, and bark in clothing that is a mix of neutral tan and brown earth tones with vibrant shades of green and orange.
"The collection is questioning how all the shitty ways we were operating in society are happening again," said Bogo, sitting on a bench in Prospect Park on a recent early morning. Bogo, who was wearing his signature convertible knee pants, illustrated how the pants worked by detaching the pockets and reversing them to create a whole new look. "We are just going back to normal without taking into account the positive effects being inside had on the Earth while we were heavily impacting it."
Growing up in Oakland, California, Bogo had an expansive garden filled with Asian pears, sunflowers, and fig trees. His parents, Carrie Lederer and Steve Pon, were both artists who were open about the struggles of making it as a full-time creative. While his parents wanted him to be a doctor or a lawyer, his upbringing consisted of gallery visits and doodling. His desire to create led him to study product design at San Francisco State University.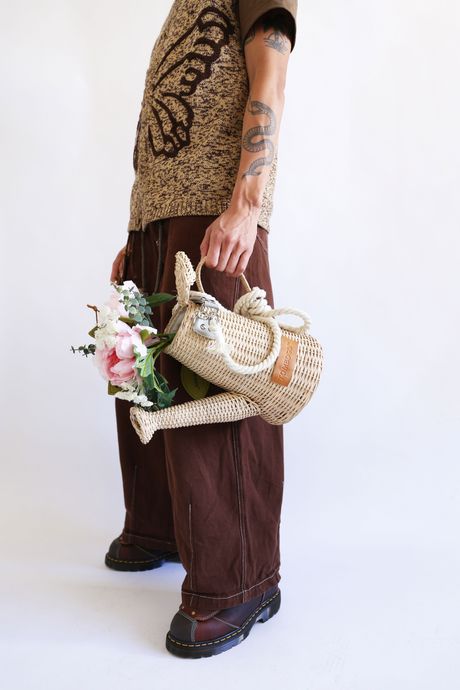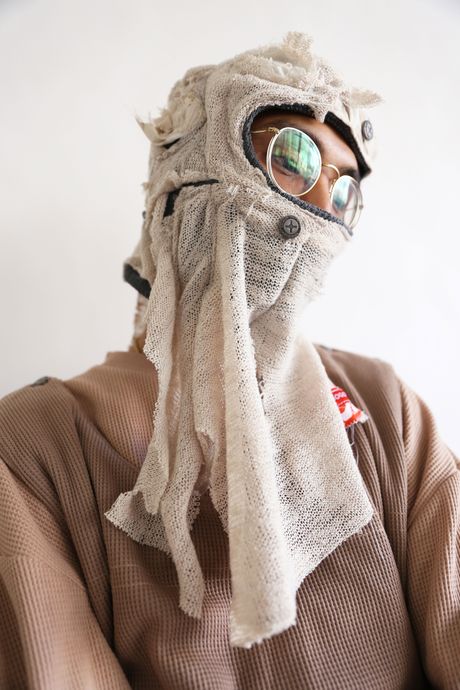 While still in college, he held his first pop-up event, under the name Tombogo. The pop-ups started with Bogo selling T-shirts, for $20 to $30, that he would screen-print his designs on by hand. They quickly evolved into a gathering space for Bay Area artists and musicians. At first, he rented out spaces in Oakland and Berkeley that required no upfront cost and split the profits from each pop-up with the venue. After three events, he could afford to rent out venues and hold ticketed events, as well as invite artists (like Larry June and Guapdad 4000) to hang their art or perform.
In 2017, he took a trip to Italy and Japan, where he saw how much people valued the process of making something that was functional, sustainable, and of good quality. With a new perspective on design, Bogo got to work on his new vision for his clothes. He moved to New York two years later and began releasing limited runs of one-of-a-kind pieces that he called his "singles." Using resources he had at home, like recycled bubble wrap, nylon, and other package materials he received in the mail on the daily, he released his first piece: a bubble-wrap puffer jacket. He pulled inspiration from Nicole McLaughlin, a designer who reuses materials she finds in her home to make pieces, like a beanie made from bread.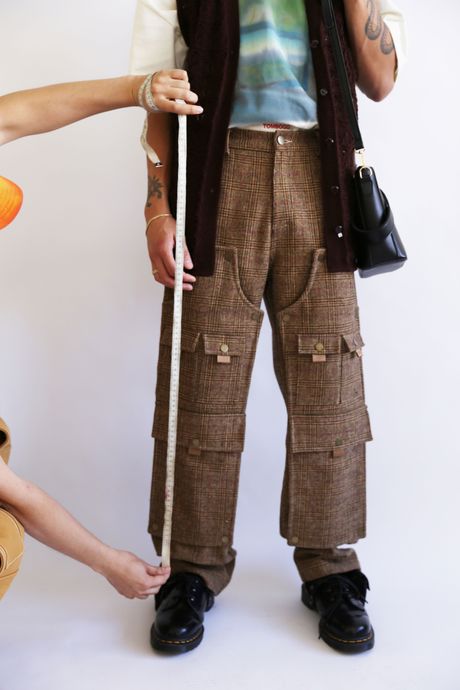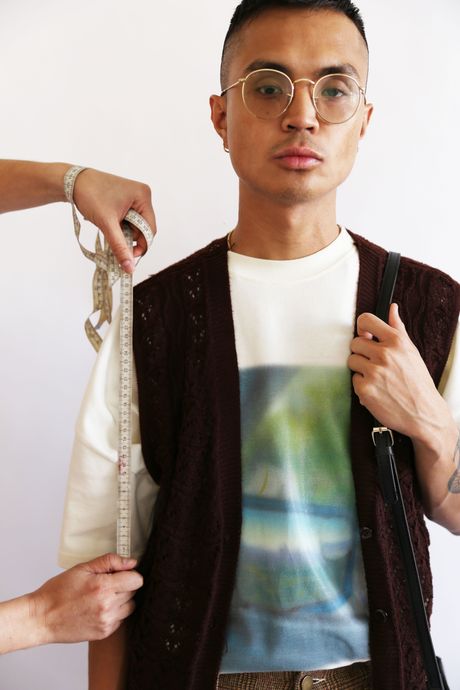 That year, he made a pair of LED Scouter glasses that his friend, Storm Pablo, styled Bad Bunny in for the 2019 MTV Awards. On the red carpet, the glasses caught J Balvin's eye.
"That same day, on the red carpet, J Balvin took note of my logo on the side of the glasses, remembered the name, and reached out to me personally the next day via Instagram DM," he said, "which I didn't see for about eight hours." J Balvin bought the remaining pairs of glasses.
Last February, Bogo digitally presented his fall-winter 2022 collection, titled "Lost & Found" at New York Fashion Week. Using a treadmill as the runway, musician Teezo Touchdown walked while artist Leon Xu painted on an 8-by-10-foot translucent canvas in the background. Bogo sang and produced the music, emphasizing the emotions he felt during his own personal journey through the pandemic.
Bogo has plans to grow. He hopes to explore more avenues of design, like toys and furniture, in the future. Most recently, he presented a collection at New York Fashion Week that expanded on staple pieces from previous seasons, like the convertible double-knee pants, which are inspired by Carhartt's carpenter pants. The show's set, a see-through greenhouse, served as a metaphor for being inside and returning outside. The models sauntered in and out of the structure, while some even grabbed books, symbolizing taking the lessons we learned while inside back outdoors with us.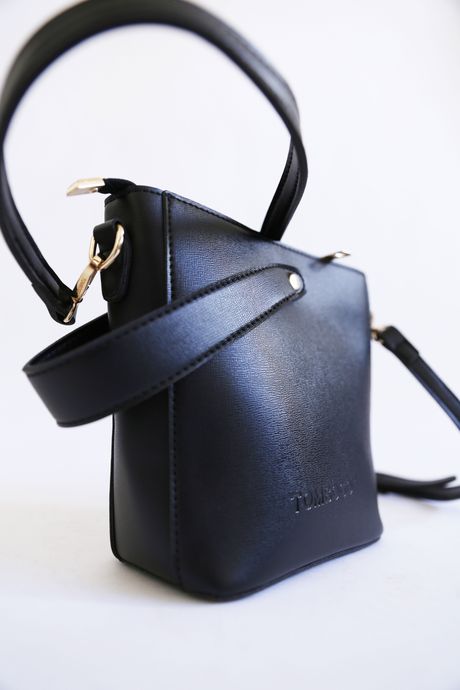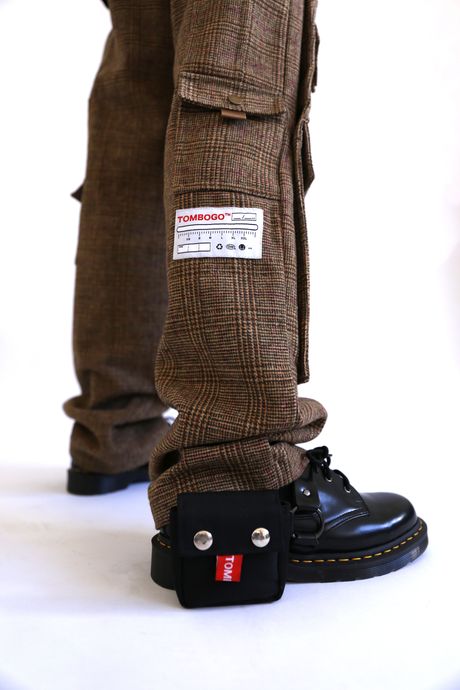 Back in Prospect Park, he admired a red maple tree flourishing among all the trees with green leaves: "On a deeper level, nature is predictable. It's producing the same thing, but it's always different," said Bogo. "Just like all these trees … that one stands out because it's different, so when it comes to design, it's like we're all making a pair of pants, but how do you make yours shine like the radiant tree?"