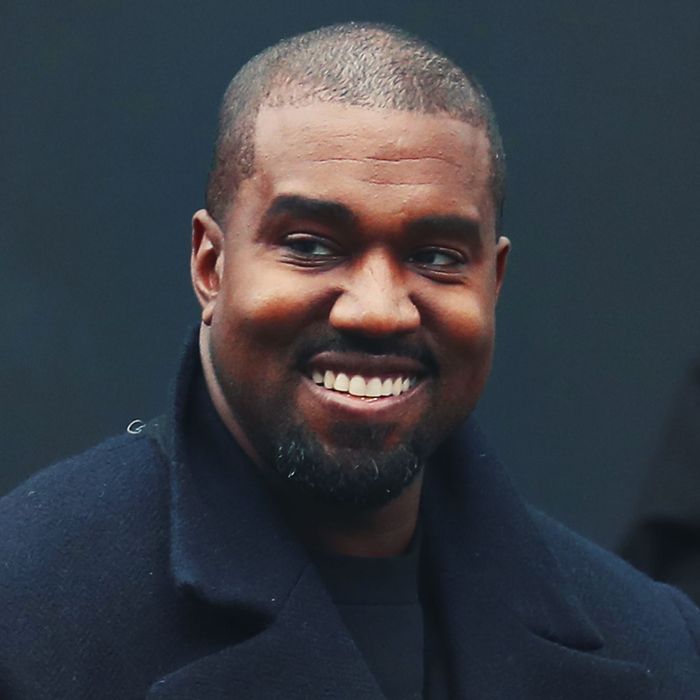 Photo: Neil Mockford/GC Images
Well, it was only inevitable: The romantic polygon activated by Kim Kardashian West and Ye's potential divorce has become … a hexagon?
For those who have lost track (understandable), Ye, formerly known as Kanye West, appeared to confirm that he very much wanted to get back together with Kim in an interview that aired last week. Kim filed for divorce in February, and Ye was briefly rumored to be dating Irina Shayk shortly after. Meanwhile, Kim has been expanding her horizons, namely by building an inter-borough relationship with Pete Davidson. And now, "Page Six" reports that Ye is actually dating model Vinetria.
On Saturday, Ye and Vinetria appeared in public together for the first time at a basketball game for Donda Academy, Ye's school in Minneapolis. According to "Page Six"'s source, though, they've been "hooking up" for "a while now," and she showed up at his Sunday Service earlier this month. She was also apparently … in the same city as Ye when he recorded the very interview that proclaimed he was still in love with his wife? Those sure are some mixed signals, but divorce is messy, so who am I to judge.
Now that Kimye's divorce web is approaching the size of Justin Bieber's church network, there's no telling who might enter the fray. Perhaps we'll see a double date with Zoë Kravitz and Channing Tatum? A collision with John Mulaney's own divorce constellation? We're in uncharted territory!