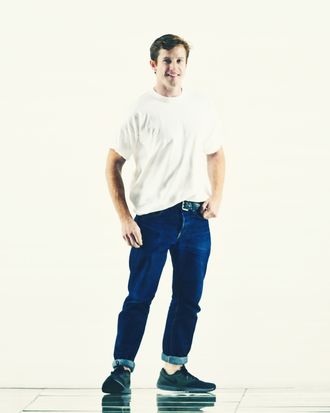 Photo: Victor VIRGILE/Gamma-Rapho via Getty Images
On Wednesday, Bottega Veneta dropped some surprising news: Its creative director, Daniel Lee, is leaving the brand after just three years at the helm.
When Lee joined Bottega Veneta in 2018, he was tasked with breathing new life into the Italian fashion house, which had been under the direction of Tomas Maier for 17 years prior. Lee's efforts have largely been successful. Beyond social-media buzz (of which there has been a lot, despite the brand recently deleting its accounts), people actually seem to be buying the fresh, new version of Bottega Veneta too. According to Business of Fashion, sales continued to grow even during the pandemic.
"His singular vision made the house's heritage relevant for today and put it back to the center of the fashion scene," wrote François-Henri Pinault, Chairman and CEO of Kering, the brand's parent company in a statement.
So what happened? Is Lee going off on his own? To another brand? Prior to his post at Bottega, he worked at Celine under Phoebe Philo. She's reportedly making a comeback next year. Coincidence? Maybe. All we know is that his breakup with Bottega was a "joint decision."
"My time at Bottega Veneta has been an incredible experience," said Lee, who is notoriously press shy. (Save for a shirtless photo shoot he did for Cultured magazine last year. We haven't forgotten.) "I am grateful to have worked with an exceptional and talented team, and I am forever thankful to everyone who was part of creating our vision."
As for Lee's replacement, Bottega Veneta says a new direction for the house will be "announced soon."