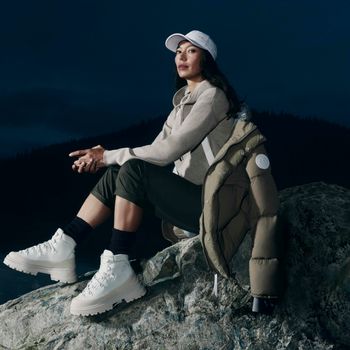 Photo: Courtesy of Canada Goose
Canada Goose's latest launch includes footwear in two styles: the high-top Snow Mantra boot and the Journey hiker boot. Both are waterproof and include high-tech performance elements, like a soft and flexible top made with responsibly sourced leather. There are also no seams to eliminate pressure points and rubbing, and the soles of the shoe are made with rubber for better traction on slippery pavement.
While the high-tops are more suited for being on a snowy mountain somewhere, the hiker is great for a leisurely hike upstate as well as the city when the weather turns cold and wet (and a pair of sneakers won't cut it anymore). In fact, they're able to withstand temperatures from 32 to 5 degrees.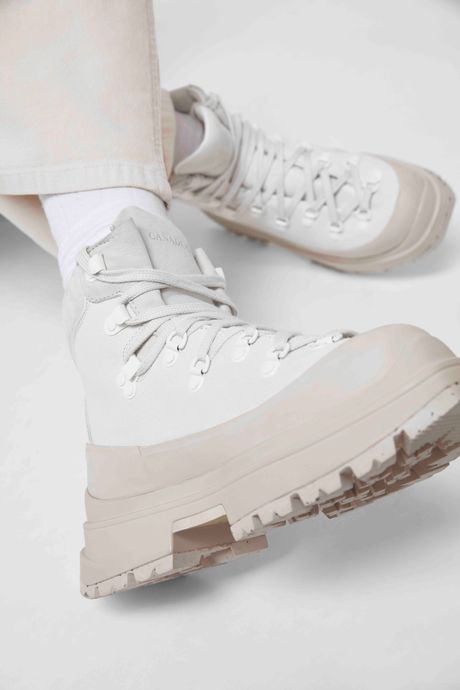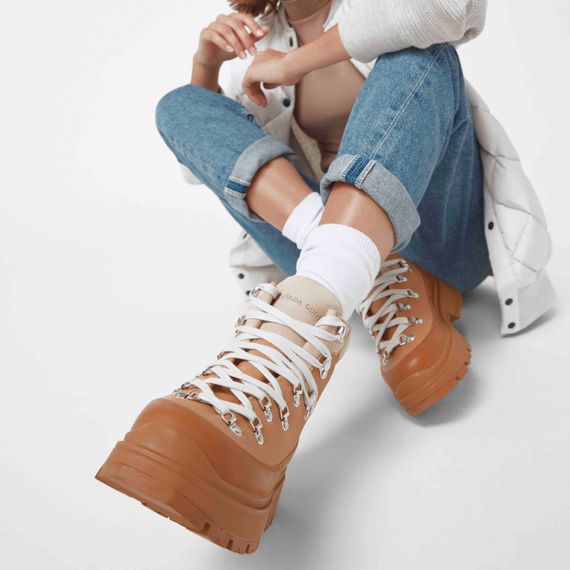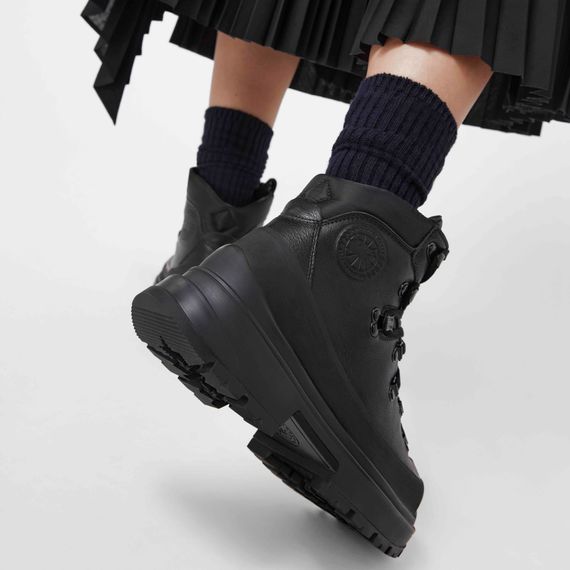 With the Journey hiker boot, which comes in three different colors (Tundra Clay, black, and white), one can wear them with jeans, a slouchy trouser, or even a dress and look put together while appropriately outfitted for snowy weather. And that's the intention of the outerwear brand.
"Canada Goose footwear complements what we do best, which is balance performance and style," Woody Blackford, executive vice-president of product told the Cut.
The boots run from $750 to $1,295 and are available now here.