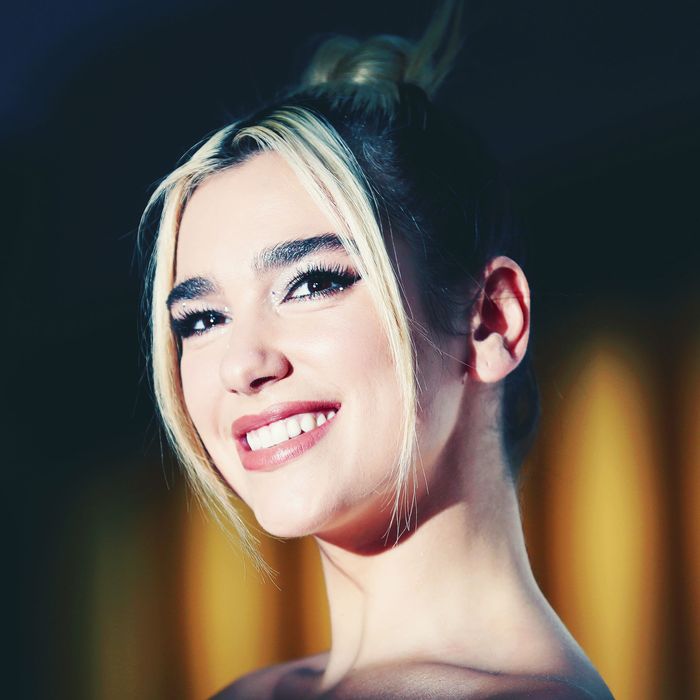 Photo: Mark Metcalfe/Getty Images
Move over, Goop: Dua Lipa is adding her name to the list of celebrities who want to show you how to live. On Twitter today, the singer announced the launch of Service95, a free weekly newsletter that promises to send you curated lists, "left-of-center" recommendations, stories, features, and more.
In a video accompanying the announcement, Lipa explains the inspiration behind the "style, culture, and society concierge service." As for the name, she was born in 1995, and has always seen herself as being "of service" to her friends and family. Since she was a child, she says she's "obsessively" made lists of recommendations and has become her friends' go-to for restaurants, nail salons, artists, and designers. In addition to personally curated recommendations, Lipa says the newsletter will feature "a plethora of global voices," including work by established and emerging writers and editors.
The first newsletter will come out in January, but you can sign up now. According to Vogue, subscribers can expect to learn everything from Lipa's "favorite tucked-away hotel in Paris, to the best spot for dumplings in the 11th arrondissement, to the playlist she made to listen to on the way home." Personally, I hope it will also include where to get abstract animal-print tips, the best cloudy white wine to drink with your Polaroid friends, and where to find the perfect lime-green handbag that also doubles as a pillow. So go on, Dua. Spam my inbox. Broaden my mind.