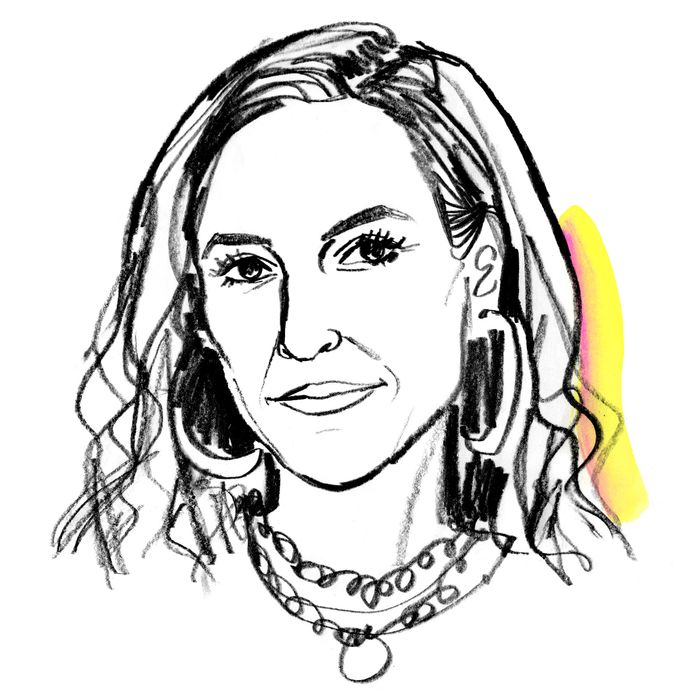 Kristin Cavallari has been in the public eye for nearly two decades, rising to fame back in 2004 when she appeared on the hit MTV reality show Laguna Beach: The Real Orange County. The main cast only appeared in two seasons, but the series was a phenomenon, and soon after, Cavallari began appearing on a number of other shows, including The Hills and Dancing With the Stars, and in 2018 starred in her own reality series, Very Cavallari. Throughout her time onscreen, she's also collaborated with brands like Chinese Laundry and GLAMboutique on fashion and jewelry lines, and in 2017 went solo with the founding of Uncommon James, her fashion, beauty, and home-goods company. The author of New York Times best-selling cookbooks True Roots and True Comfort, she now spends most of her time running the day-to-day operations of Uncommon James and raising her three young children.
On a typical morning: 
I wake up around 5:30 a.m. The very first thing I do is go in my basement and work out for 45 to 55 minutes. I just lift weights, but I do circuit training so that my heart rate is up. I hate cardio, but I'll do a little burst of cardio in between lifting weights. Then I take a shower and make breakfast for my kids. I pack their lunches, and then I get ready for the office. I'll make coffee, a smoothie, or I'll do scrambled eggs with goat cheese and sautéed spinach. It just depends. And then I'll take my kids to school and drive the 45 minutes to my office.
On dealing with self-doubt and criticism:
I think the biggest thing when you're having self-doubt is to not be on social media. I've gotten to a place where I don't really read comments on Instagram because it's just not good for my mental health, good or bad. I don't think that people praising you constantly is normal, and neither are people tearing you down constantly — it's not normal. Social media is really robbing us of our happiness, I think. We're constantly comparing our worst to everybody else's best and that's a really dangerous place to be.
On the hardest part about the job:
Something that's really new for me with owning Uncommon James is the HR complaints. We have a full-blown company that comes with HR and employees getting their feelings hurt. The big stuff comes to me and I've had to have really serious conversations with some of my employees. No matter how many times I have to do it, it's never easy. Letting people go is horrible. I always have anxiety leading up to it. I can't sleep, I feel like I'm going to throw up. I really hate that stuff. And I've had to do it more than I would like. And so that's the side that's not fun, that's not glamorous, but is very much a part of owning a company.
On keeping stress levels low:
I think the biggest stress reliever is working out. It really is. I mean, while there are obviously great physical benefits, my mental health is even more important and it's just a way to keep me sane. And for me, sleep is also so important. So I know that if I'm not getting sleep, I really do start to get stressed out. Maybe I'm not waking up to work out in the morning, but if I need the extra sleep I'll do that instead.
On the advice she'd give her younger self:
I would tell myself just to be in the moment more. My whole life I've always wanted to be older. When I was 16, I wanted to be 18, and then I wanted to be 21. And now that I am a little bit older I realize how fast, how quickly life goes. Those were some of the best years of my life and I should have just enjoyed them when I was there.
On winding down in the evening:
I make dinner every night. We always eat together as a family, but I'm so exhausted at the end of the day I go to bed at like 9:15. In my perfect world, I would take a bath, but I couldn't even tell you the last time I took a bath. I have an infrared sauna in my house, and having a good sweat and just putting some calming music on and closing my eyes and laying in there is always really nice. If I really can't fall asleep or something, reading always helps. I just finished The Psychopath Test, which is a really interesting book. It made me realize that I know a lot more psychopaths than I thought I did.