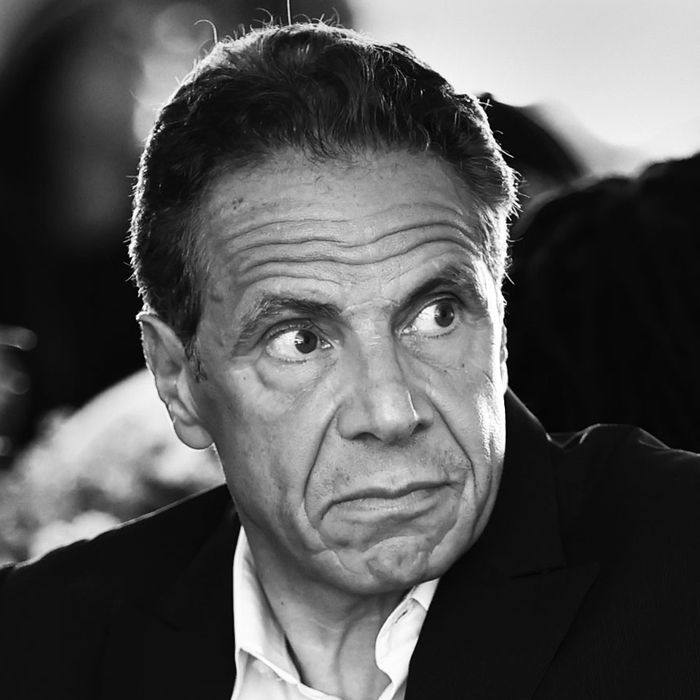 Photo: Cindy Ord/Getty Images for Tribeca Festiva
The New York State Assembly Judiciary Committee released the 46-page report detailing its impeachment investigation of former New York governor Andrew Cuomo, concluding there's "overwhelming evidence" he engaged in sexual harassment, the New York Times reports.
Cuomo resigned from office in August after New York attorney general Letitia James launched the investigation that found he had sexually harassed 11 women. Cuomo has repeatedly denied the women's allegations, calling them "politically motivated" and "untruthful." While he apologized to the women he offended, he also suggested they "misinterpreted" his advances as "unwanted flirtation."
Many took Cuomo's resignation as an attempt to avoid impeachment proceedings, but the Assembly continued its inquiry even though Cuomo could no longer be impeached. The Assembly focused on sexual-harassment claims from two of Cuomo's accusers: an anonymous state trooper and Brittany Commisso, who served as Cuomo's executive assistant. Commisso's detailed accounts of Cuomo groping her breasts and buttocks formed the basis of the criminal charges filed against him last month. Investigators parsed through 600,000 pages of evidential documents including emails, text messages, phone calls, deposition transcripts, and social-media accounts. Michael Montesano, a member of the Assembly who reviewed the report before its public release, told CNN the evidence against Cuomo "was so overwhelming that he can't step away from what it is."
The Times reports that Cuomo was not interviewed for the report and that the Assembly committee denied requests from his legal team to review it in advance. Cuomo spokesperson Richard Azzopardi suggested the failure to do so "may once again result in a one-sided report," according to CNN. Cuomo has yet to respond.