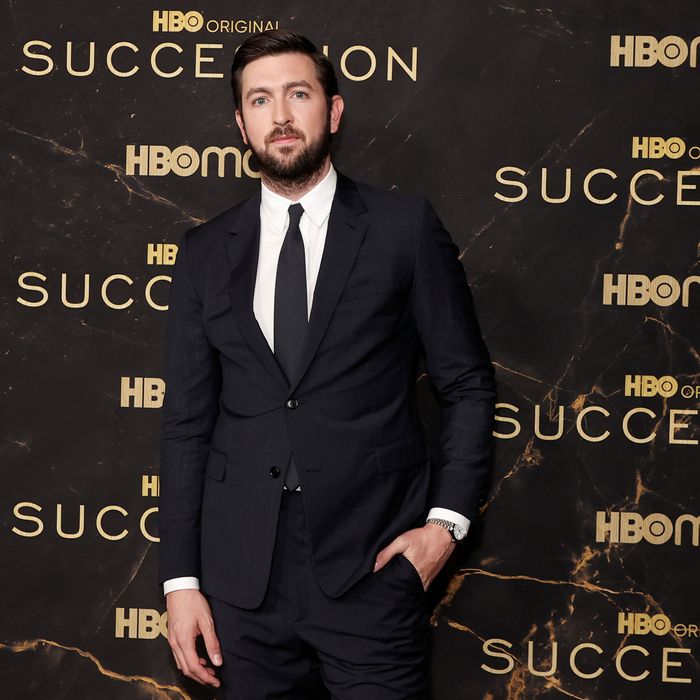 Photo: Arturo Holmes/WireImage
After hearing about Cousin Greg's plan to sue for defamation, Greenpeace UK issued an official statement begging Greg not to sue, but the organization shouldn't hold its breath.
"We get it, you're young, you hate your job, and your Grandpa just donated that sweet, sweet inheritance money you were planning on living off of for the rest of your life to… Greenpeace," the environmental group wrote in a blog post published Tuesday, November 23. The post went on to explain how fans of Succession could actually leave money to Greenpeace in their will, as Cousin Greg's grandfather, Ewan, did in the show. But they didn't stop there. The official Greenpeace UK Twitter account then posted about it, tagging Succession actor Nicholas Braun to ask Cousin Greg to reconsider — and he responded.
"still gonna do it," Braun wrote, perhaps signaling that Cousin Greg's legal battle on Season 3 of the HBO drama is only beginning. After seeing the actor's response, Save the Children, another charity name-checked as a possible target for Greg's legal ire, added to the discourse. "oh no are we next? we thought Tom was kidding…" wrote the organization's US Twitter account. Again, Braun responded, assuring the charity that "the children are safe."
You know what they say. "If it is to be said, so it be — so it is."