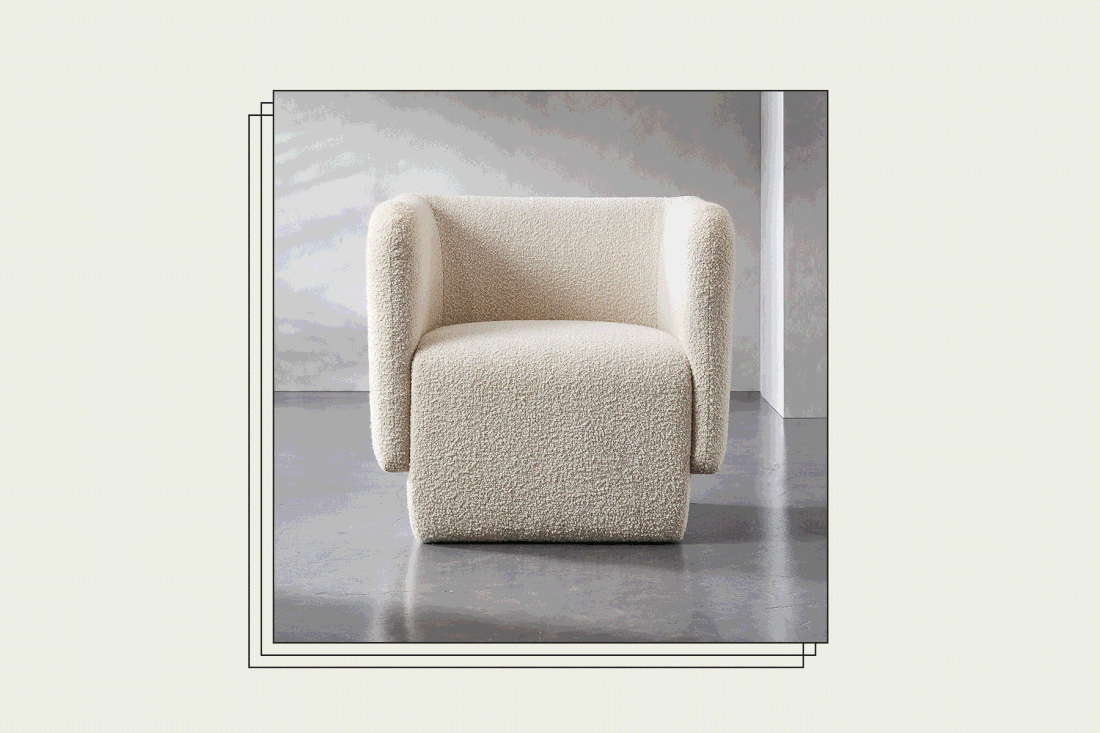 The holiday season may have shifted from the busy weeks full of gift-wrapping and event-hopping we're used to — but we're still looking toward the quickly-approaching merriment with a sense of enthusiasm and gratitude. It's totally possible to create joy at home. From cocktail-coated evenings to sparkling decorations and intimate gatherings in our chicest attire (this time, maybe with heels included), there's still so much to be grateful for this year.
Jordan Salcito, CEO and founder of Drink Ramona — a company boasting sommelier-produced sparkling wines and spritzes — is planning for a few cheerful moments in her home. "Holidays are the time to make recipes that take unreasonable amounts of time, dress up in velvet and sequins, actually play board games I intend to play all year long, and drink meaningful bottles of wine with my husband, sons, sisters, parents, and brothers-in-law under sparkly lights in a room that smells of candles and Christmas trees," she explains.
To dress up her normally-understated, neutral space, she's eyeing up CB2's holiday collection. With sophisticated decor, sleek home accents, and of course, plenty of spritzes, she's making sure her space matches the joy she'll get when finally seeing some beloved friends and family members. Read on for her festive favorites.
Snow Onyx Trees, Set of 2
"I adore the way these onyx trees invite the festive holiday spirit so elegantly. Stone as a material is so powerful and grounding, and these are such an understated way to celebrate and elevate winter."
Flake Olive Velvet Stocking
"Our home has a largely neutral color palette, lots of light-colored marble, painted brick walls, and a kitchen of warm greys with brass accents. Adding small details with pops of color adds warmth and personality. I really like these flake olive velvet stockings — the color is reminiscent of pine trees and wintry sleigh rides and the lush texture adds a warm, rich dynamic to the space."
Just A Squeeze Marble Citrus Reamer
"What a perfect accessory to have on hand! Citrus reamers usually have such an industrial look. This gorgeous iteration is one you'll want to display as much as you'll want to use it to make cocktails, salad dressings, or anything else requiring a squeeze of citrus."
Jennifer Fisher Swirl Cake Stand with Glass Lid
"Another perfect kitchen accessory that immediately elevates a kitchen. The glass top is another dramatic design detail I love, that doubles as a practical tool to keep hands off of the cookie tray or whatever you've just baked fresh inside."
Escapade Boucle Lounge Chair
"I appreciate the luxurious texture of this chair, which adds an element of coziness I find essential in any home. Guests will all gravitate towards it if you're playing host for the night, and if it's a cozy Sunday this chair begs you to grab a cashmere blanket and curl up inside with a book."
Chelsea Dinner Plate
"These plates tell such a story. I'm all about the color scheme (which pairs perfectly with the green velvet stockings), but they also add humanity and warmth. They're interesting and beautiful, and transportive as well."
Rogue Brass Large Oval Wall Mirror
"I love everything about this mirror, from the unconventional shape to the brass details. Mirrors are such a great way to open up a room and bring in more light. This does so so stylishly — it's also so versatile, it could work in any kind of room, from a bathroom or hallway to a bedroom."
Reign Marble Vase
"Simple, understated but profound. This vase is one that, when filled with branches or flowers, will add life to any room."
This advertising content was produced in collaboration between Vox Creative and our sponsor, without involvement from Vox Media editorial staff.