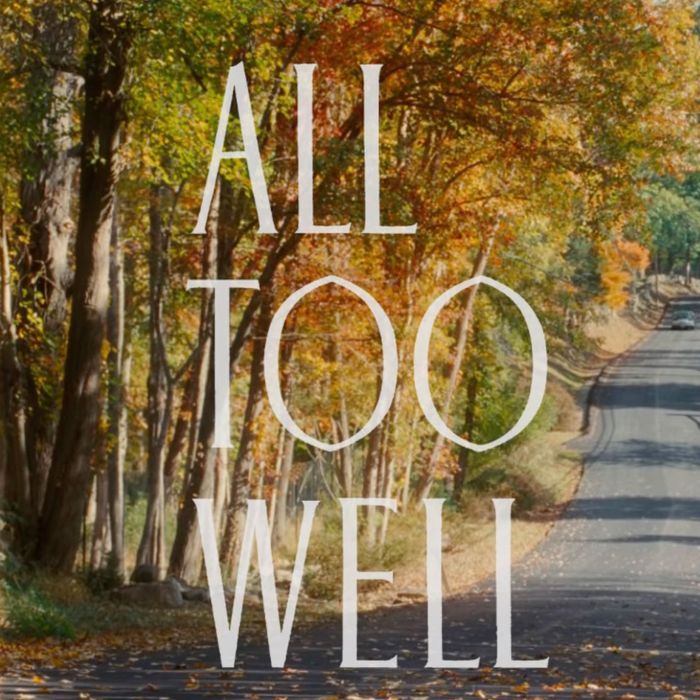 If Jake Gyllenhaal wasn't okay this morning, he's definitely not okay now. In the past 24 hours, Taylor Swift rereleased her 2012 album Red and premiered a short film based on the new ten-minute version of "All Too Well," which is allegedly about Gyllenhaal. Although she had a sold-out premiere for the 11-minute film this afternoon, those of us who had to wait for the video to drop on YouTube at 7 p.m. ET had a lot of time to prepare for the emotional roller coaster.
Even before the film premiered, people were discussing the casting choices. After all, Sadie Sink is 19, and Dylan O'Brien is 30 — coincidentally, around the same ages as Swift and Gyllenhaal were when they began dating in 2010. Plus, new lyrics indicate that there were some issues owing to this age gap, like "You said if we had been closer in age / Maybe it would have been fine / And that made me want to die." But my personal favorite? "And I was never good at telling jokes, but the punch line goes / I'll get older, but your lovers stay my age," which turned out to be accurate since Gyllenhaal is currently dating a 25-year-old. Fans also noticed that the car being driven in the trailer is a 1989 Mercedes-Benz, which suggests the album 1989 could be next to be rerecorded. (By the way, when asked if he thinks he was playing Jake Gyllenhaal, O'Brien said "no, my character's name was Brandon." Swift's actors are so devoted.)
Last night, Swift shared on The Tonight Show how the 10-minute version of "All Too Well," her favorite on the original album, is what she's most excited about and after hearing it, watching the music, then immediately re-watching it, more than once, for hidden messages (Google Jake Lyon) — it makes sense why. Let's just say, I felt A Lot watching this.
While most of the film is cutesy b-roll of Sink and O'Brien kissing, cuddling, dancing in the refrigerator light as the song plays in the background — that, and a lot of fall foliage — it's the all too brutal scenes of the break down of the relationship that are most captivating. The gaslighting, the cringe, the being the saddest one at a party. On a Friday night, Taylor?! Ma'am. Anyway, if you excuse me, I will be exclusively talking about the minute-long, single-shot fight that happens halfway-ish through the video for the remainder of the weekend.
Oh, and yes, of course, The Red Scarf made an appearance. As does Swift herself, playing an older Sink and cosplaying as Sally Rooney with red hair to match the bloodshot of my eyes, telling her love story to a crowd of weepy fans. Art imitating life! Imitating art! Jake Lyon!