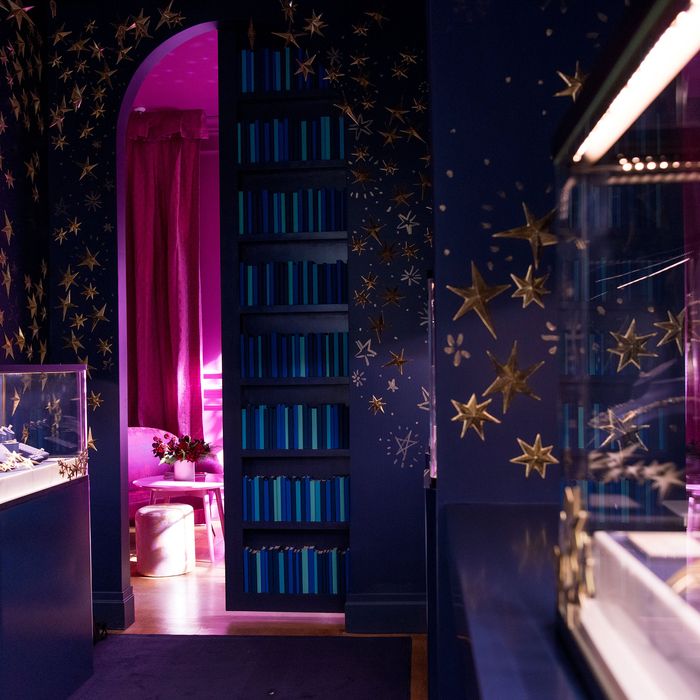 Photo: Courtesy of Tiffany & Co.
Located on the corner of West 4th Street and Bank Street (301 West 4th Street to be exact) in the heart of the West Village, Tiffany & Co. transformed a landmark building into something cute for the holiday season.
Designed through the lens of Jean Schlumberger, a former jewelry designer from the company, the store uses the imagery of diamonds and stars to add elements to each room of the building. To delight customers, the rooms are brightly designed, and one is even hidden behind a faux bookcase. Every detail is bright, including the jewelry. With a mix of Schlumberger's fantastical designs, the store also features their staple pieces, like the Tiffany T, Tiffany HardWear, and their new men's engagement rings.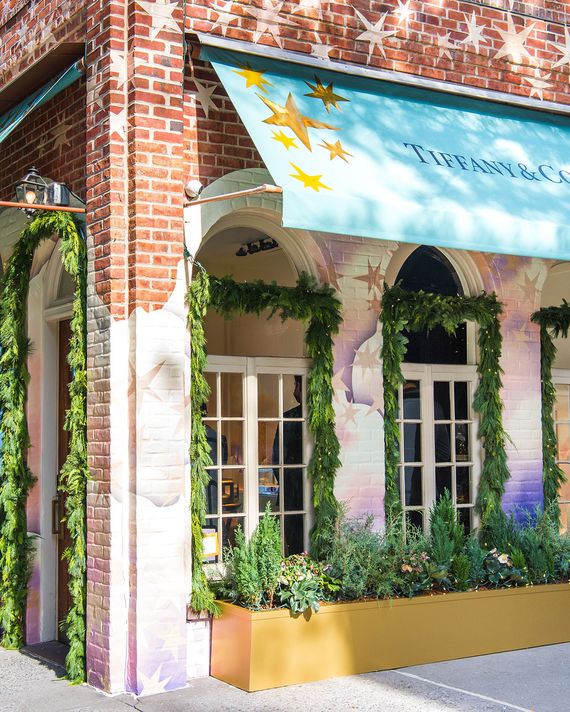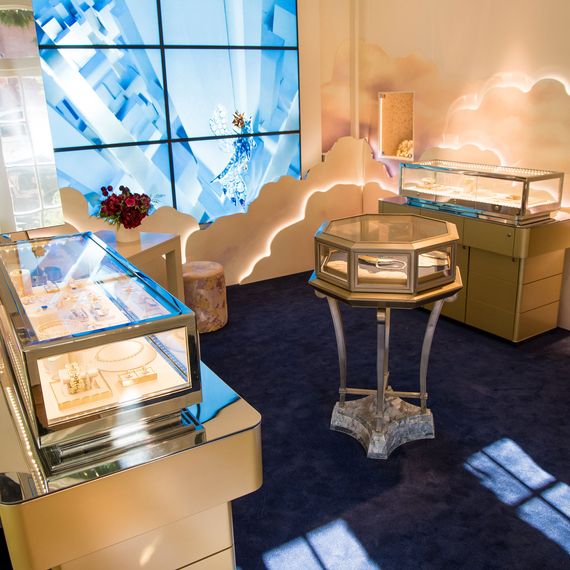 If you are looking to shop early this year, and in person, the pop-up will open to the public November 8 and remain open through January 8. Starting today, the store will also take appointments. Throughout the next two months, the store will host a series of holiday-themed activities like hand-painting Tiffany gift boxes and holiday cards, calligraphy and wax-sealing, tarot card readings, and poetry readings. To see the full collection and check out the upcoming events, visit Tiffany & Co.'s website.