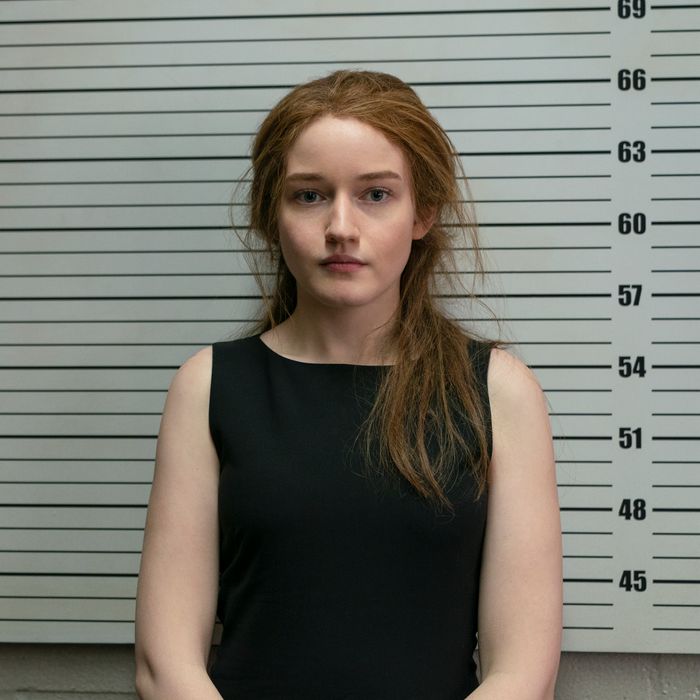 Photo: Nicole Rivelli/Netflix
The trailer for Inventing Anna is finally here, and it looks like legendary grifter Anna Delvey is living a New York dream with a purse full of cash and lots of Champagne, just as we would have expected.
The series, which is executive-produced by Shonda Rhimes, tells the story of Anna Delvey, the real-life New York socialite who conned the city's elite into believing she was a German heiress until she was ultimately exposed in 2017. Delvey — whose real name turned out to be Anna Sorokin — was the subject of a 2018 New York story by Jessica Pressler, which serves as the source material for the show. Chronicling the inner workings of Delvey's scamming via some of her friends at the time, much of the story's bizarreness comes from just how confident and brazen Anna seems to be, building a web of lies and fraudulent checks of unbelievable proportions.
Pressler is a producer on the series and also a main character: the journalist Vivian, played by Anna Chlumsky, a journalist at the fictional "Manhattan" magazine (whose offices, we must say, look oddly familiar). Delvey will be played by Julia Garner, and according to the Netflix show description, the series will explore the "dark, funny love-hate bond" that forms between reporter and subject as Delvey awaits trial. (The real-life Delvey served four years in prison on charges including grand larceny and theft of services and was released this February.)
The cast also includes Laverne Cox, Katie Lowes, and Alexis Floyd as some "friends" of Anna's, as well as Arian Moayed (a.k.a. Stewy on Succession). Inventing Anna will be released in February 2022 — which is just enough time to refresh on the unbelievable details of how a Russian immigrant swindled banks and rich New Yorkers out of hundreds of thousands of dollars through the original story.