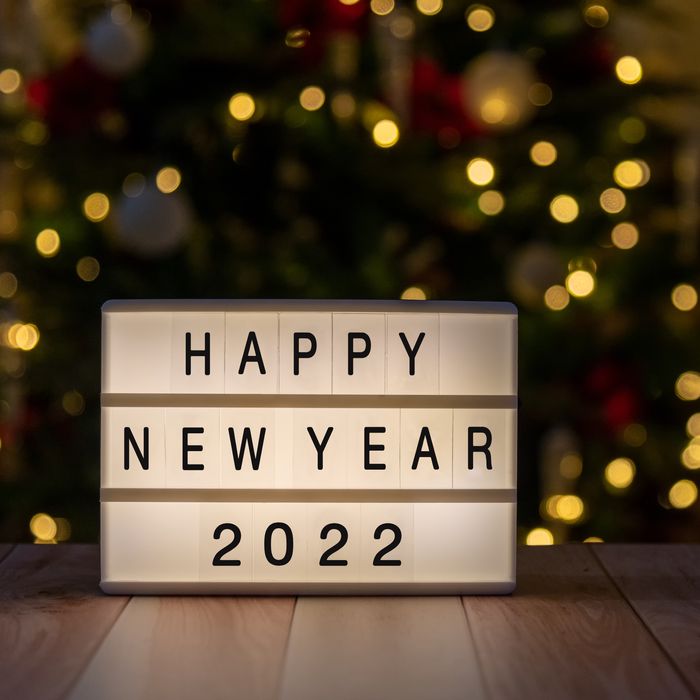 Photo: Nora Carol Photography/Getty Images
2021 will go out with a whimper, not a bang — at least, if Dr. Fauci has anything to say about it. As Omicron continues to spread and coronavirus cases continue to grow, America's favorite COVID-19 expert has called it: It's time to cancel your New Year's Eve plans.
"When you are talking about a New Year's Eve party, where you have 30, 40, 50 people celebrating, you do not know the status of the vaccination — I would recommend strongly stay away from that this year," Fauci said during an appearance on CNN's New Day Monday, December 27. "There will be other years to do that, but not this year." Well, there goes my social life!
Should you cancel your plans (and it sounds like you definitely should), take comfort in the fact that it's not just us normies who are having to forgo any big New Year's celebrations. Diddy reportedly had to cancel his big New Year's Eve bash for the second year in a row due to COVID-19.
And even the Times Square event is being scaled back, despite being outdoors. According to NBC News New York, the city will cap the crowd allowed to stand for hours in the freezing cold just to watch a ball slowly drop at midnight at around 15,000, which is one-fourth the usual amount. Attendees will also reportedly have to show proof of vaccination and a photo ID.
Television celebrations are slowly shrinking as well. After a positive COVID test, planned performer LL Cool J had to drop out on Wednesday, December 29, leaving Dick Clark's New Year's Rockin' Eve with Ryan Seacrest down a performer. Chloë Bailey, who was reportedly supposed to perform "Have Mercy," has also dropped out. Meanwhile, Joel McHale and Ken Jeong's planned New Year's Eve Toast & Roast 2022 special for Fox was canceled entirely. It's unclear what the final Times Square line-up will look like, but as of Wednesday afternoon, it will include the swearing in of Eric Adams as mayor of New York City, so that's a thing that is happening.
At this point, I say we cancel New Year's Eve. And not just in 2021, but forever. Celebrating the New Year is never as fun as you want it to be, someone always gets too drunk, and you'll be finding glitter around the house for the next six months. Take it from someone who has been canceling New Year's Eve plans for decades, there's nothing like celebrating the end of one horrible year and the potential start of another on your couch — no mask necessary.