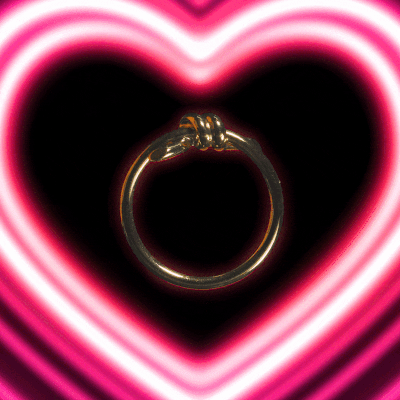 Give the gift of luxury with this yellow-gold Tiffany & Co. knot ring. Because nothing says opulence like receiving a little blue box that's perfectly wrapped in a way only a company founded 184 years ago could do.
With this hand-polished ring, you can join the ranks of iconic women who have worn Tiffanys: Beyoncé, who wore the iconic Tiffany Yellow Diamond while playing the piano at the Orum House in Los Angeles earlier this year; Audrey Hepburn perusing the windows in Breakfast at Tiffany's; or even Elle Woods accessorizing in Legally Blonde.
We would also suggest picking it up at Tiffany's flagship store on the corner of 57th Street and Fifth Avenue, which, fun fact, opened in 1940. You, too, can browse the windows as an added amusing holiday activity.