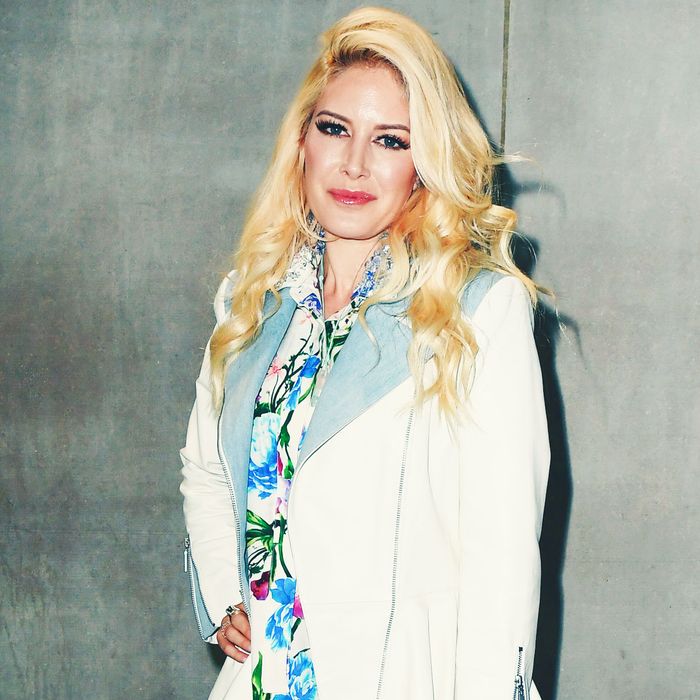 Photo: Raymond Hall/GC Images
Heidi Montag and books: a complex relationship. You may recall that all the way back in 2017, Montag, a former star of The Hills who is married to the world's most passionate crystal advocate, released an explosive subtweet aimed at authors everywhere (or maybe just one?). Her mysterious message congratulating "anyone who has written a book" was, frankly, more juicy than the entire Bad Art Friend saga. Was she trying to write a sequel to How to Be Famous: Our Guide to Looking the Part, Playing the Press, and Becoming a Tabloid Fixture and genuinely lamenting how difficult it is to pen a book? Was she absolutely roasting the entire literary world? Did she have it out for one specific author who had wronged her?
At the time, we figured we would never know, but we may now be closer to understanding. On Tuesday, Montag took to Twitter to give us another cryptic update re: her relationship with the written word. It said, "I want to start reading books again."
What does it mean? Who can say? My personal hope: This is a sign that, in the footsteps of our nation's preeminent readers (Oprah and Reese Witherspoon), Heidi Montag is starting a book club. Can you imagine? Spencer will bring crystals to boost the literary energy, Shiv Roy will stop by to share her thoughts on Sally Rooney … maybe Justin Bobby would come?? Get in, girls, we're going reading.